iLs is more than just a 'listening therapy.' It is a drug-free, non-invasive approach which is safe and fun for both children and adults. As a truly multi-sensory program, iLs combines sound with movement to create a foundation for learning, attention and behavior.
iLs trains therapists and educators in the iLs methodology, and provides equipment, support and research. To date, more than 9,000 therapists and educators have been trained by iLs, including therapy teams from the pediatric hospitals of Harvard, Stanford and Duke.
The program can be used in clinic or at home with supervision from a trained iLs professional.
 SCIENCE
iLs is based on the fact that we can change our brain, that we can essentially re-wire it through specific and repeated stimulation (a concept known as 'neuroplasticity').
As in building strength and endurance with physical exercise, we are able to build neurological pathways and synaptic activity at any age. iLs trains for brain/body integration through a staged approach, starting with the fundamentals of sensory integration and then extending through more complex cognitive functions, including language, self-expression and social skills.
THERAPEUTIC APPLICATION
As a tool which addresses both lower and higher brain functions (sub-cortical and cortical), iLs is used to address a broad variety of challenges. The most common are:
learning difficulties
developmental difficulties
sensory processing difficulties
head injury and stroke rehab
While iLs products are used to help improve function and reduce symptoms, the company does not make medical claims with regard to specific diagnoses. iLs products are not FDA evaluated.
PROFESSIONALS
iLs is a complementary approach which is integrated into a broad variety of practices, such as occupational therapy,
EXPAND
speech therapy, physical therapy, ADHD coaching, Autism specialists, psychology/counseling, neurofeedback, executive function and academic coaching, sports coaching and more. Professionals are required to complete iLs training prior to purchasing equipment, and home usage requires oversite from an iLs certified therapist.
SUPPORTING EVIDENCE
Clinical evidence supporting iLs includes peer reviewed university research, clinical case studies, and extensive feedback from professionals and their clients. Populations which have been studied include those with the following: learning difficulties, reading, attention, auditory processing, sensory processing autism spectrum disorders, autonomic nervous system regulation, head injury, stroke, and sleep.  All studies are available online at www.integratedlistening.com/research.
ILS PROGRAMS
iLs offers 4 products/systems for varying therapeutic goals:
iLs Focus – the Focus System is the core iLs product combining sound and movement. It includes four distinct programs for specific therapeutic goals (sensory, concentration, reading/auditory processing, performance).  Professionals may purchase the Focus only after completing certification training.  Home users may rent the program only under the supervision of a clinician and/or a virtual home coach (communicating by email and phone).
iLs VoicePro – The VoicePro is a tool for improving expressive and receptive language. The equipment includes a headset which has a built-in microphone, enabling the user to do language exercises while moving.  Similar equipment is worn by the clinician so they can model sounds and communicate with their client.
SSP (Safe & Sound Program) – a 5-hour auditory program used to prepare clients for successful therapy; developed by Dr. Stephen Porges (Polyvagal Theory); implemented at home and/or in clinic.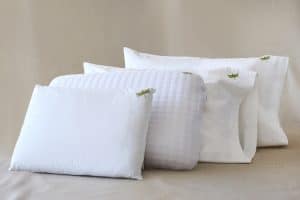 Dreampad – The Dreampad is a pillow which plays music through vibration. It is accompanied by an app containing music selections. There are four Dreampad models: Memory Support, Firm Support, Medium Support and Slim Support.
HISTORY
iLs was founded in Denver, CO in 2007 as the first neurotechnology company to integrate music, movement and language exercises for the purpose of improving brain function.
EXPAND
iLs has deep roots in two distinct modalities of therapy: sound and movement. Many of the techniques iLs uses for treating music were developed decades ago in Europe, where sound therapy was used effectively to help those with attention and reading difficulties. The sensory and movement component of iLs was developed from research showing the positive effect of balance, coordination and visual exercises used on children's ability to learn. As iLs progressed over the years, we found that the effect of the program extends to the cognitive function and emotional health of adults as well as children.
The iLs language component, the VoicePro™, employs unique audio technology and is the first language program to systematically integrate expressive/receptive language exercises with movement. Our ability to process information, plan thoughts, and express them is intertwined with areas of the brain involved in movement and balance. By exercising these interconnected areas at the same time, we are able to increase 'transference', i.e. transfer improvements beyond the clinical setting to the real world.
The iLs program was designed by co-founders Kate O'Brien Minson, Randall Redfield and Clinical Director Ron Minson, MD, in a staged manner so that the combined modalities of music, movement and language begin at a relatively easy level and gradually become more challenging. The program is customized for all levels so that most people find it fun and engaging, setting in motion an upward spiral of confidence and success as they progress through the program.