iLs Conference 2016 Recap
The 2016 iLs Conference

On July 21 and 22, 2016 in Denver, CO, iLs proudly hosted a room filled with world-renowned neuroscientists and therapists. These two days were filled with learning, discussion and optimism for equipping clients with ways to exercise their talents for personal and social fulfillment.
Beyond the in-depth presentations, poster session and sharing of ideas, there was a genuine feeling of community and friendship among attendees.
What Our Attendees are Saying
The conference was amazing. I think I am honestly most thankful for the relationships that were made throughout the week and all the different perspectives from different fields. Appreciated that most of the presentations tied back to iLs, but also gave general information on the specific topic at hand.

It was a great experience, one of the best conferences I have attended due to the quality of the speakers.

It is so important for us at the Practitioner level to learn of this research to adjust what we do or support what we bring to the community in our treatment.  I am grateful to have heard from the experts and especially loved hearing them discuss, problem solve questions presented to them in the panel forum.

It was an extremely valuable conference - I learned so much and met some extraordinary people who are now a special part of my professional and personal network.

The conference was invigorating and sparked a new drive in me to take back to my therapy.  The various speakers were diverse, and the poster session with networking afterwards was such a nice time to explore new ideas and touch base with others to expand on ideas that they use in practice. Everyone appears to me so motivated and happy to be there and share with one another!  A wonderful experience!

Amazing speakers & great opportunity. Inspiring to be part of something so unique as a company and powerful therapeutically.

The lineup of speakers was excellent, and I so appreciated having Norman Doidge and Stephen Porges in the same room! I particularly appreciated the holistic view the conference had by including speakers from different disciplines. The discussion panel was wonderful.
(The conference room was busy and loud! Click the CC button on the player for captions.)
Key Takeaways
Norman Doidge, MD asked us to consider learned disuse and how it's implicated in many disorders. He also touched on how the senses – as transducers of energy – are non-invasive portals into the brain and, thus are effective targets of therapy. The crowd of attendees was filled with "Wows" and "Ahhhhs" as Dr. Doidge showed videos of these techniques and the lasting effects they had on patients.
Stephen Porges, PhD opened our minds and ears, discussing how his Polyvagal Theory and the Social Engagement System are connected. Dr. Porges showed us how a listening program can open the portal to a client's auditory pathway and brain. He went on to detail the importance of the middle ear in focusing on human voice and the important role it plays in the Social Engagement System and impressed the crowd with pre- and post-videos of a former client's dramatic changes using a listening program.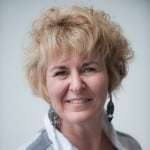 Kim Barthel, OTR/L, C/NDT has had some unique experiences. From Temple Grandin being her first client to working with (and writing a book with) high-profile athletes. Ms. Barthel took conference attendees through a detailed history of her past experiences and how those experiences have shaped her current approach. She spoke of being a "behavioral detective" and focused on ways to differentiate between the sensory, emotional and cognitive components of behavior, challenging everyone in attendance to adopt a mindset of curiosity to support relationships in becoming more healthy, respectful and connected.
One of the most-talked-about highlights was the Panel Discussion. Our 3 keynote speakers, joined by Catherine Lidov, MSW, LCSW participated in once-in-a-lifetime panel discussion, moderated by iLs Clinical Director, Ron Minson, MD.
Our speakers from Australia, Gillian Baker B, Ed. & Jean Loth, B. Ap. Sc. OT, SIPT cert, shared their findings from trialing an iLs program for well-aged seniors. This was a great presentation for conference attendees who work with geriatric populations. Ms. Baker and Ms. Loth provided detailed pre- and post-findings from their work and inspired us all to think of ways to use iLs in improving the lives of seniors.
Christine Ryan, SLP & Jill Sengbusch, OT gave practitioners working in a school setting some amazing insight into using iLs in school. Ms. Ryan and Ms. Sengbusch achieved great success tracking their clients and proving the value of iLs to their school board to get funding. Educators in the audience left with a feeling of empowerment to help their students and were able to brainstorm ideas with Ms. Ryan and Ms. Sengbusch during conference networking time.
Neena Gabrielle OD, FCOVD suggested iLs applications in vision therapy and shared some of the most emotional stories at the 2016 Conference, highlighting her personal experiences helping clients who didn't feel they had a voice. Her powerful speech grabbed the audience's attention and emotion. She shared a developmental vision questionnaire to use as a guide for parents and therapists.
Andrea Pointer, M.S., CCC-SLP illustrated how she uses the iLs VoicePro to help children beyond just speech and movement and recommended applications of VoicePro in reading and APD.
Dillen Hartley, OT achieves great success with parents in his clinic. From consultations to pre- and post-assessments, Hartley works with parents so everyone is on the same page with the therapy. Hartley's presentation equipped practitioners with knowledge on how to educate and engage parents.
Monique K. LeBourgeois, PhD shared her knowledge and her team's work analyzing sleep, circadian rhythms, and the environmental context of the developing child. How can you work to improve sleep schedules for yourself and your clients? Ms. LeBourgeois provided the audience with data and tips to take back to their practices.