Spread the Joy and Spread the Healing
Let's make 2021 the year of healing
A special holiday bundle for healthcare professionals.
Tools for Change SSP Bundle. Now until Dec. 31st, get the bundle for $1,499 – BONUS $568 of extras
We have not held back with the Tools for Change SSP Bundle. It has everything you need to begin facilitating the SSP and help more people feel better, think better and connect better in-clinic and remote. It also includes a FREE iPod Touch and headphones!
The Tools for Change SSP Bundle includes:
(All for $1,499 – a value of $2,067!)
Professional: SSP Certification

Professional: SSP Remote Certification

1 year term for SSP subscription*

Access to SSP Connect, SSP Core, SSP Balance

MyUnyte platform

iPhone & Android apps

5 active clients per month**
Wishing you a happy holiday! From, the elves at Unyte-iLs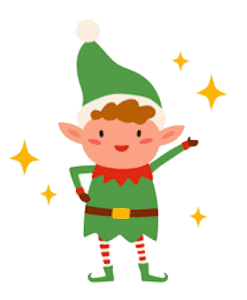 Once you complete your initial purchase of the SSP subscription and training bundle, you will receive a confirmation email including your unique code and link to redeem your iPod Touch and headphones. *SSP subscriptions auto renew. **Client fee above first five active clients is $10/active client per month. ***Shipping for iPod Touch and headphones are not included and will be charged separately. Offer not available in Australia & New Zealand

Feel Better
Feel more safe, calm, grounded and resilient.
Feel less irritable, anxious and overwhelmed.

Think Better
Think more clearly, attentively and creatively.
Think less rigidly, disorganized and distractible.

Connect Better
Connect more openly, genuinely and wholly.
Connect less guardedly, distantly and oppositionally.
The Safe and Sound Protocol (SSP)
Nourish and awaken the nervous system.
Feel better. Think better. Connect better.
The SSP is a non-invasive application of Polyvagal Theory, based on decades of research and developed by Dr. Stephen Porges, Unyte's Chief Scientific Advisor.
The program is facilitated by qualified and certified professionals, and employs a practical bottom-up approach to help people regulate their nervous system more consistently and independently.
The SSP's effectiveness has been proven in a wide range of studies, most notably in two clinical trials involving children with Autism Spectrum Disorder. Trial participants demonstrated statistically significant improvements in:
Emotional control
Behavioral organization
Hearing sensitivity and listening
The Science Behind the SSP
Testimonial: SSP for Complex Trauma and Anxiety
Dr. Stephen Porges: Who would be a good candidate for SSP?
Get the Tools for Change SSP Bundle now for $1,499
– BONUS $568 of extras until December 31st!