Get started with SSP delivery in-clinic and remote.
Choose your subscription or bundle. Pay your way.
SSP is available as a subscription offering. Select the plan that works best for you and get started. Commit to either a 3-month or annual subscription. Bundle your subscription with training to save!
All subscriptions include access to:
SSP Pathways (SSP Connect, SSP Core, SSP Balance)
MyUnyte digital platform
Unyte-iLs app
5 active clients per month*
*Client fee above first five active clients is $10/active client per month
Want to see how the SSP can reinvigorate your practice? Explore the financial benefits of an SSP subscription with our calculator.
If you have a MyUnyte account and have completed SSP training – please sign in to see your subscription options.
Get certified and build confidence from the start.
SSP Certification and an active SSP subscription is required to facilitate the SSP.  This entry level on-demand course is divided into 4 core modules, and includes lectures from Dr. Stephen Porges, Deb Dana and other clinicians working with diverse populations as well as quizzes, case studies, FAQs and manuals.
* this certification is required to purchase and administer the SSP 
Remote SSP Facilitation Certificate is made available to those who have successfully completed and received their SSP Certification. An opportunity to deepen your practice by enabling a much more embedded approach to remote SSP facilitation, ensuring it is as safe as possible for both the provider and their clients.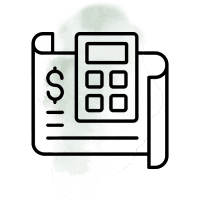 Explore the financial benefits of an SSP subscription. Try our calculator.
Digital SSP facilitation enables you to help more clients, easily and seamlessly in-clinic and remote. Extend your relationship with your clients and reinvigorate your practice.
Integrate SSP in your practice. Join a global community.
Become part of a global SSP Provider community focused on learning, sharing case studies, resources and best practices to help people transform their lives. 
Once you activate and get access to MyUnyte as your digital dashboard and resource center you can quickly find all the critical resources in one place to educate and support your clients.
Start
Get set-up and started with on-demand videos and webinars
Facilitate
SSP Remote Guidelines
Assess
Recommended assessments
Community
[New] Sign up for our SSP Q&A sessions
Support
SSP Consultation Request Form
Guide
SSP Manuals available for download
Learn
E-learning platform access to review SSP training content
Share
Case story submission form
We have tried so many other things with minimal help – we just never got to the core of the issue – the SSP got to the core.

Parent

This girl and her family have attempted many different therapeutic interventions over the developmental years and unfortunately were discouraged with the outcomes. The positive results on the SSP have provided this family with encouragement and hope.

Therapists

I want to let you know that I feel that the SSP seems to have rebooted my emotions relative to grieving for my sister. My face feels more expressive, there is more modulation in my voice, and I feel less of a wall between me and the world. Yay!!!!!

Therapist

There seems to be a better sense of control about my emotions and a sense of balance and calm. It has been extremely rewarding to be more deliberate and aware of my reactions. This change has improved the communication and conflict resolution in some of my most important relationships.

Thankful to be able to offer such a powerful treatment for our kiddos and their families!

Therapist

I was a little skeptical about how well the SSP would work for me. I cannot believe how less reactive I am. I view the world completely differently. I can connect with my family in a deeper way. People around me have noticed the difference.

I suffered a traumatic experience with severe bullying three years ago. I was diagnosed with PTSD and even had to come home to be homeschooled because I kept getting triggered when little incidents that would occur with other students. After I finished the SSP, I was less grumpy all the time. My mother noticed the most difference because I am not arguing with her near as much as I used to. I am much happier now.

Before I had a hard time with clarity and now things seem to come more easily for me. I am much calmer. I can piece things together more quickly without getting overwhelmed. I feel like I have gained patience with my children; I am responding instead of reacting.

My wife and kids have noticed that "It's like having a different person in the house." I feel more patient and able to strategize regarding relationships with my wife and kids. I am following through on training and business goals with far greater energy and consistency. I am happier, more confident, more connected to my family, and clearer in my thinking, Many of these improvements are unprecedented.

Much less trouble controlling emotions and excitement. Better control of emotions and fewer tantrums now.

Parent
If you have a MyUnyte account and have completed SSP training – please sign in to see your subscription options.