[mk_revslider id="home-new"]
HOW WE CAN HELP
You are not defined by your diagnoses. We have listed a few symptoms and features that concern people – with or without a diagnosis.  iLs therapeutic products can help with ALL of the following. Find out how.
HOW iLs IMPROVES
BRAIN & BODY FUNCTION
At its simplest form, we use music, movement, cognitive and physical activities to stimulate brain activity. Activating all those senses (listening, balance, vision, processing) at once strengthens neural pathways, which leads to more productive therapy sessions, which leads to more successful therapy, which leads to the end goal: being your best!

Music, Multisensory Input & Movement
Brain & Body Organization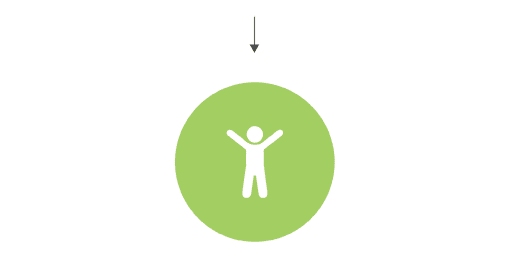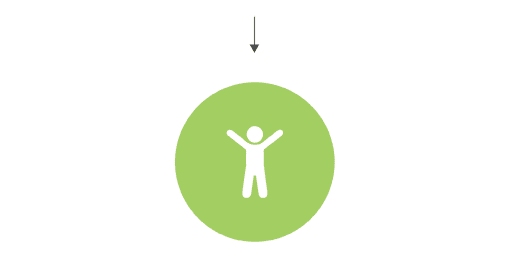 iLs provides programs that improve cognitive, language and social abilities. As our brain/body connection becomes more organized, we better process the world around us and become more confident, happy and engaged.
RESULTS
We work with therapists AND clients.
iLs has trained more than 10,000 therapists around the world, and we continue to support them with new studies, content and clinical team recommendations.
If you are a therapist looking for a way to revolutionize your practice, iLs can help with training and support in our methodology that can improve your therapeutic outcomes and create new possibilities in how you approach your business.
If you are an adult seeking therapy for yourself or your child, iLs can help by assessing your needs and recommending iLs-trained therapists. We'd love for you to work with an iLs-trained therapist in your area, but if that isn't an option, we can work with you to complete the therapy at home.
The VoicePro is a great addition to occupational therapy! I am able to work on a range of skills from voice modulation to structured auditory processing tasks. The best part is the headset with microphone – the child's hands are free for playing and the cord is long enough for the child to swing!

The kids I have used it with have all made really great progress. Seriously, it is making me look like a rock star OT. Here are some of the changes I have noticed in kiddos: Better mood, more independent with self-care and home work, more social, improved expressive and receptive language skills, improved coordination, less stressed, decreased tactile and auditory sensitivity.

I wanted you to know that not only did I enjoy the course, this might have been the only training/continuing ed course I've taken where I haven't wanted to fall asleep after lunch. 🙂 After the first training I took last August in Oklahoma City, I was encouraged and excited, yet still hesitant to buy my own unit. After the success stories from my fellow SLPs and the OTs from Tulsa Sunshine and an amazing refresher course, I bought the Total Focus System. I am currently starting the 3rd session of SM on both of my kiddos and myself. Looking forward to watching the progression!
At home? Can I really use this therapy at home?
Yes! A major benefit for iLs-trained therapists and iLs users is our programs' flexibility.
More therapy = better results. iLs therapists can work with clients in-clinic and oversee their clients' iLs therapy at home. Not only will weekly therapy appointments be more productive, therapeutic results from work at home can be accelerated!
iLs users can avoid some of the cross-town commute and complete iLs sessions at home while working with an iLs-trained therapist. Aside from being much more convenient, using iLs at home can also accelerate therapeutic outcomes.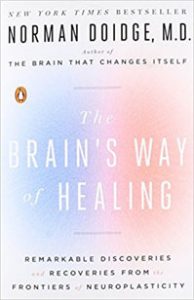 The Brain's Way of Healing
Dr. Doidge's best selling book on neuroplasticity, The Brain that Changes Itself, describes how the brain is able to change in response to specific and repeated stimulation. In his new book, The Brain's Way of Healing, he describes neuroplastic interventions, including iLs, which are supported by clinical evidence and are changing people's lives.
The Polyvagal Theory
Stephen W. Porges, a leading expert in developmental psychophysiology and developmental behavioral neuroscience, is the mind behind the groundbreaking Polyvagal Theory, which has startling implications for the treatment of anxiety, depression, trauma, and autism. Adopted by clinicians worldwide, the Polyvagal Theory has provided exciting new insights into the way our autonomic nervous system unconsciously mediates social engagement, trust and intimacy.
Stephen W. Porges, PhD: Q&A About Freezing, Fainting, and the 'Safe' Sounds of Music Therapy
Music therapy began 300,000 years ago with the saber-toothed tiger, our ancestral archenemy.