A lot has been going on at iLs in the first few months of 2017. Here is a quick rundown:
iLs Associate Summer Checklist
Warmer days and brighter evenings are coming. Summer is a great opportunity for your clients to get more out of their therapy.
How are you and your clients taking advantage of the summer to create lasting therapeutic change?
Are there any programs you can implement to help clients achieve specific goals this summer?
Do you have enough equipment to support the influx of clients you will see?
We have worked with iLs associates to compile an iLs Summer Checklist.
What Is iLs?
We agree, it's not an easy question to answer succinctly. A new "What is iLs" page on our website may be helpful to you when explaining iLs. It answers questions ranging from what iLs is as a method to the tools iLs offers, who iLs is for and how each tool works.
Safe & Sound Protocol (SSP)
After decades of research and development by Dr. Stephen Porges, we are pleased to announce the Safe and Sound Protocol (SSP)TM, a five-day auditory intervention which acts as a portal to improving social engagement and behavior.
The SSP is supported by published papers and clinical trial studies which show it helps calm the physiological state and opens the door for successful therapy.
Use the SSP with your pediatric and adult clients experiencing:
Social and behavioral difficulties
Auditory sensitivities
Anxiety and trauma-related challenges
New for 2017: Associate Summer Rental
Prepare to have more clients in-clinic this summer! Access multiple iLs Focus units without having to purchase them all at once using our Associate Summer Rental.
What is Bone Conduction?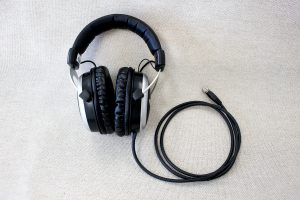 It's a great question, and an important one! Bone conduction is a key distinction between iLs and other therapies, and it is instrumental to the efficacy of a number of iLs products, including the iLs Focus, VoicePro and Dreampad.