Listening Therapy and Tools for Occupational Therapists
Unyte Health programs are a natural integration in OT practices across in-person and remote environments. 
Accelerate outcomes in-clinic and remote

Customized approach for client objectives

Stimulate co-regulation 

Improve dysregulation

Enhance sensory integration 

Maximize brain & body function
I can unequivocally say that the Focus System stands far above the rest in terms of measurable, functional gains with a wide variety of clients. Not only have we seen consistent improvements in listening and specific auditory processing skills, we have also witnessed changes in motor components such as balance and coordination, improved overall organization and regulatory skills as well as gains in academics such as decoding and reading comprehension.

Therapeeds, LLC in Cooperstown, FL

Curious what equipment and activities pair best with Unyte programs? 
Tim Bush, our resident OT, shares his favourites!




The Science of Feeling Safe
Based on the Polyvagal Theory and Neuroplasticity, Unyte programs take a bottom up approach that begins with central nervous system regulation and body organization to lay the foundation for higher level brain function. 
Unyte programs are multisensory, including music, movement, breathing, meditation and language exercises that improve brain function and nourish the nervous system to enable better regulation of the nervous system. Proven to improve brain and body function and help people to feel better, think better and connect better.
In addition to enhancing an OT's sensory integration work, Unyte programs can also be an effective rehab tool and are easily customized for different therapeutic objectives, program lengths, and client needs. 
Meet Tim Bush, our in-house OT!
Tim has been helping professionals incorporate Unyte programs into their practice since 2018. He has 13 years of experience in mental health and occupational therapy. Tim or one of our in-house expert Program Consultants will be happy to help guide you.
Safe and Sound Protocol (SSP)
Digital program for in-clinic and at remote access
Warm up the nervous system with a gentle and slow introduction, establish familiarity and a sense of safety. 

Build capacity and achieve reduced sensitivity by

regulating the central nervous system to help clients approach sessions from a ventral vagal state.

Eliminate time spent on de-escalation during a session, focus on treatment goals and objectives.
Focus System
In-clinic and remote with OT supervision
Improve brain + body function and organization through simultaneous sound and movement. 

Bone conduction helps facilitate emotional regulation and sense of 'grounding' that encourages more focused body coordination and learning.

Accelerate outcomes with auditory and vestibular stimulation while working directly on treatment plan goals and objectives.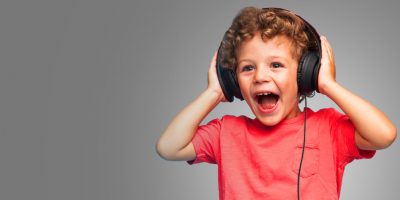 RESEARCH
A Pilot Study of Integrated Listening Systems for Children With Sensory Processing Problems

CASE STUDY
How Star Sensory Institute Integrated Unyte-iLs Programs
RESEARCH
Practitioner Survey on the Effectiveness of iLs Programs with Children with Autism Spectrum Disorder
Questions? We're here to help!
I'm a therapist, counselor, or healthcare provider/professional.
I'm interested in tools for my practice or clients.
I'm looking for a provider.
I'm seeking support for myself and/or my family.