The Safe and Sound Protocol (SSP)
A non-invasive listening therapy for your client's unique journey to better nervous system regulation.
The Safe and Sound Protocol is an evidence-based therapeutic tool designed to reset the nervous system and return it to safety. Designed to work with other therapeutic approaches and modalities, the SSP features specially filtered music that stimulates the vagus nerve.
Suitable for children and adults, the SSP has demonstrated benefits for individuals with trauma, anxiety, sensory processing differences, and much more.
Want to skip the scroll and learn how the SSP can work for your unique practice? Speak with a Program Consultant.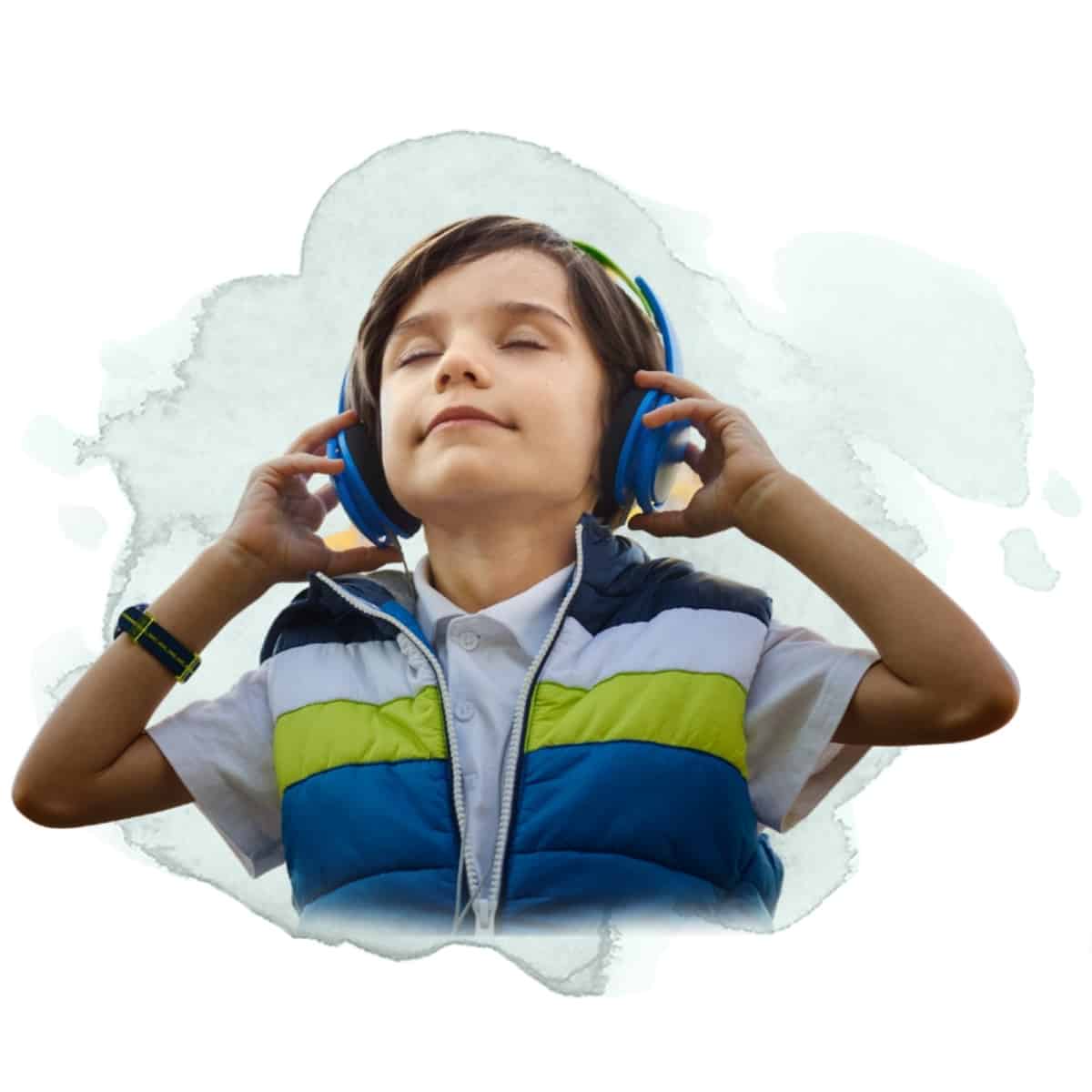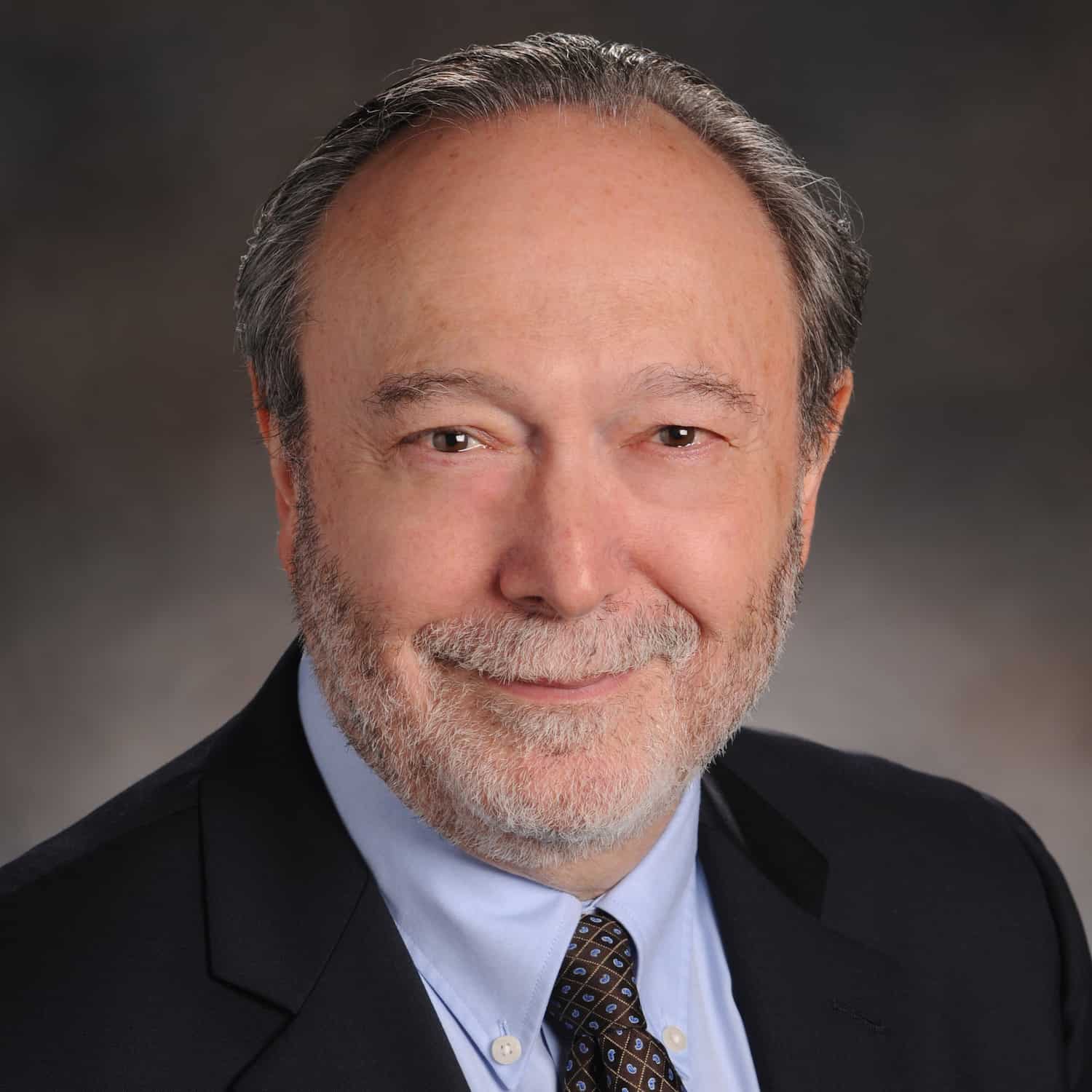 "If you want to improve the world, start by making people feel safe."
— Dr. Stephen Porges
Overview
What is the Safe and Sound Protocol?
Developed by Dr. Stephen Porges, founder of the Polyvagal Theory, the Safe and Sound Protocol is a non-invasive acoustic vagus nerve stimulator that helps your clients connect with themselves, others, and the world from a foundation of physiological safety.
Your client experiences the SSP playlists through over-the-ear headphones which can be delivered in-clinic or remotely.
Engage the ventral vagal complex through the neural network associated with listening.
Shift the nervous system into safety using the SSP's algorithmically filtered music.
Administer therapy to a physiologically and psychologically available client.
How Does It Work?
The Safe & Sound Protocol (SSP) is the only practical application of Polyvagal Theory, and is designed to improve sound sensitivities and auditory processing, behavioral state regulation, and social engagement behaviors through specially-filtered music.
The SSP allows for the repatterning of neural networks and improved regulation of the autonomic nervous system (ANS) for lasting change.
Based on hierarchical recruitment of the ANS, the SSP trains the middle ear muscles to tune-in to cues of safety signaled by the frequencies of human voice, which stimulates the social engagement system through the neural network associated with listening.

The SSP interrupts chronic states of nervous system defense by stimulating the neural networks associated with listening.

The SSP uses algorithmically filtered music focused on the frequency range of the human voice that alters the way sounds are interpreted.

This ushers the nervous system out of a defensive (fight, flight or freeze) state and into a socially engaged (ventral vagal) state.
Who Is It For?
The SSP is suitable for children and adults, and has been designed to work with a diverse variety of therapeutic approaches and modalities. Its effectiveness has been proven in a wide range of studies including clinical trials involving children with autism, along with numerous case studies demonstrating effectiveness with emotional  regulation, trauma, anxiety and more.
Research has even begun on how the SSP can affect the impact of long COVID. Explore SSP case studies and research or purchase now to get started.
Case Studies
Case Studies & Research
Case Study: Finding Nervous System Regulation After Long COVID
Teresa is 52 years old and a healthy, active woman. In March 2020, she tested positive for COVID-19 and since then has experienced symptoms associated with long COVID, including severe fatigue, joint pain, brain fog and impaired proprioception.
Looking for support, Teresa turned to provider Christa Hines, who delivered the SSP with the intention of regulating her client's nervous system, which seemed to be stuck in survival mode with post-viral dysautonomia symptoms.
Case Study: Discovering The Bonds Of Connection
AB is 12 years old and presents with autism, anxiety, sensory overwhelm, depression and irritability. A reactive child, AB often appears disconnected and hopeless, and never expresses missing her parents or seeks affection.
After seeing no progress with previous therapists, AB's parents found SSP provider Joseph Falkner, who delivered the SSP to his client, aiming to increase her felt sense of safety, flexibility of her nervous system, and overall connectedness.
Reducing Hypersensitivities In Autistic Spectrum Disorder: Preliminary Findings Evaluating The Listening Project Protocol (A Precursor To The Safe And Sound Protocol)
Stephen W. Porges, Olga V. Bazhenova, Elgiz Bal, Nancy Carlson, Yevgeniya Sorokin, Keri J. Heilman, Edwin H. Cook, and Gregory F. Lewis
The Effect of the SSP on the Regulation of Hypersensitivity in ASD
Sonja Heinrich (autismus-dialog), Michel Ackermann (Berliner Institut für Familientherapie), Prof.Hristo Kyuchukov (Univ.of Silesia Katowice), Prof.William New (Beloit College)
The Listening Project: Tuning Into Change
Keri Heilman, Ph.D., University of North Carolina, Chapel Hill
Testimonials
Our client and her family have attempted many different therapeutic interventions over the developmental years and unfortunately were discouraged with the outcomes. The positive results of the SSP have provided this family with encouragement and hope.
Dalyce Wilson-Podesky and Julie Campbell, Therapists
Safe, sound, and simple. The level of ease and simplicity that comes with SSP digital delivery contributes to keeping the experience within reach of the nervous system's capacity to safely engage.
Deb Dana
We have tried so many other things with minimal help – we just never got to the core of the issue – the SSP got to the core.
Amy R., Parent
Thankful to be able to offer such a powerful treatment for our kiddos and their families!
Julie Kurrasch, Therapist
Delivery
Empower Your Clients to Better Connect with Themselves, Others and the World Around Them
The "safe" you provide is just as important as the "sound" in your clients' path to positive outcomes.
The SSP is delivered through an app-based platform, available on Android and iOS, that empowers therapist, clinicians, educators and healthcare providers to easily and conveniently provide this life-changing therapy.
Delivered either in-clinic or remotely, the client experiences the SSP through over-the-ear headphones conveniently connected to the Unyte-iLs app. The clinician manages client access and monitors listening on the MyUnyte Platform.
Many clinicians have noted results after one session, and after completion of the full program (which can be titrated based on individual client need and receptivity), the ability for their clients to better regulate and connect as a result of physiologically retuning their nervous system toward safety.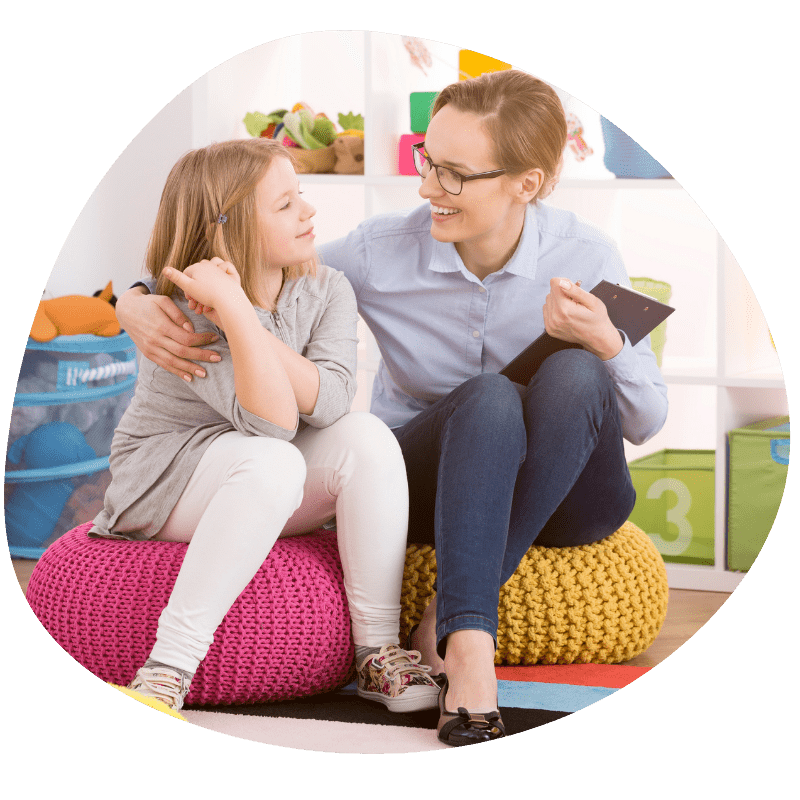 Help More Clients, Easily and Seamlessly
Accessible
Listen to the SSP playlists anywhere, anytime on any Android or iOS device
Flexible
Deliver the SSP in clinic or remotely using your own or your client's device
Control
Create and manage client accounts and invite clients by email
Customizable
Assign who can listen to what playlists, and for how long they have access
Attuned
View, track and accompany your clients' listening; gain insights from their experience
Easy
Intuitive app makes it easy to start, stop and pause listening
Limitless
Create multiple client accounts to help many clients simultaneously
MyUnyte
Manage Clients and Programs Online
Easily set up each individual client's program, manage, track and report on listening sessions, administer intake forms and assessments, and access a vast library of resources and training all from a central 'hub.'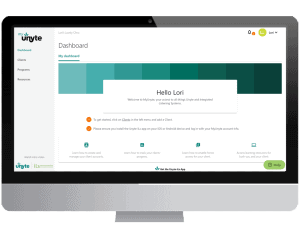 The Unyte-iLs App
Game-Changing Digital Delivery
The Unyte-iLs app allows you to easily deliver the SSP in clinic or remotely, enabling clients to access assigned programs and easily manage their listening directly from their phone or tablet.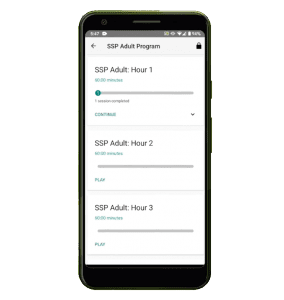 Over-the-Ear Headphones
Ideal for Vagus Nerve Stimulation
Over-ear headphones are recommended for the best outcomes with the Safe and Sound Protocol. Providers may also combine listening with minor movement activities.
Training
Foundational Safe and Sound Protocol (SSP) Training & Certification
The Foundational Safe and Sound Protocol (SSP) Training & Certification is an on-demand and self-paced training program designed for licensed mental, neurodevelopmental and physical health professionals looking to enhance their ability to help clients with Dr. Stephen Porges' Safe and Sound Protocol (SSP).
This training program delivers foundational knowledge of Polyvagal Theory and the science behind the SSP, expanded practical training on SSP delivery, and actionable steps to integrate the SSP into your practice.
Who it is for
A variety of licensed mental, neurodevelopmental and physical health professionals can see the positive effects of the SSP in their practice.
Eligibility
Providers must hold an accredited academic degree from a post-secondary education institution and a valid and active license or credential in a list of approved professions found here. Prior to registration you will be asked for verification of your license/designation. Learn more about Provider Criteria here.
Length of training / Expected time to complete
The complete program contains 6.5 hours of materials. Most trainees complete the training in under 8 hours spread over several sessions.
Delivery of content
Online. On-demand.
Complete anytime. Anywhere. At your own pace.
Registration gives you unlimited access to the course as well as subsequent additions.
What to expect
This training program is built on the latest advancements in Polyvagal Theory and the clinical experience of a global community of SSP providers. Upon completion of the course, you will be a Certified SSP Provider, and become eligible to purchase an SSP subscription so you can start using this powerful intervention tool with your clients.
Course Details
The Foundational SSP Certification course includes three sections:
PART I: Understanding the Science of Safety and the Safe and Sound Protocol
Introduction to Polyvagal Theory

Key principles of Polyvagal Theory in practice and the autonomic nervous system, with Deb Dana, LCSW

Origin story of the SSP, with Dr. Porges and Karen Onderko

Foundational components of the SSP

Integrating activity, with Kim Barthel, OTR/L, C/NDT
PART II: Clinical Aspects of SSP Delivery
Applying core therapeutic skills, such as psychoeducation, co-regulation and titration

Identifying nervous system tendencies and supporting regulation through autonomic mapping

Connecting your nervous system tendencies and regulation in relation to your client

Clinical applications in sensory processing and program planning

Structuring listening sessions and post-delivery supports

Current SSP evidence and real world case studies

Step-by-step guide to SSP delivery and what that means for your clients

SSP intake and assessment

Delivery models, including in-person, remote, and hybrid delivery

Sensory considerations and clinical applications for SSP delivery
PART III: Integrating the SSP into Your Practice  
Practical, actionable steps that address logistical and financial considerations of integration 

Introducing the SSP to your clients

Pricing considerations and marketing

Accessing your network of other SSP providers, and the benefits and value of becoming part of the SSP provider community

Available resources to help guide you and your clients throughout the SSP experience and beyond
Once trained, an active subscription is required to deliver the SSP.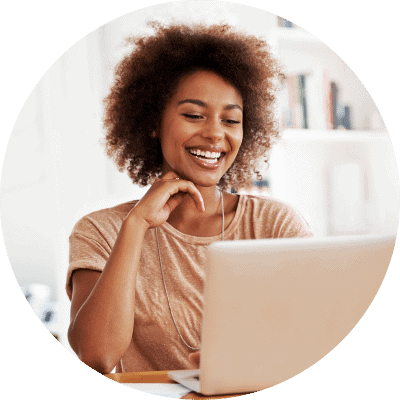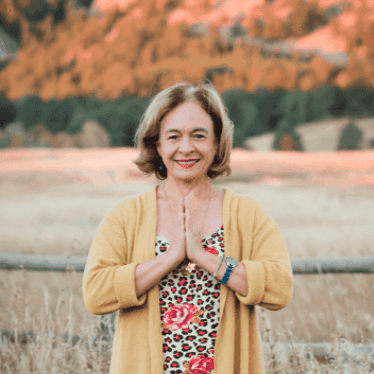 What Our Providers Have to Say:
"[The SSP] has allowed me to work with clients, children and adults, through a very short period of time and achieve results that normally would take me six months or more in a regular therapeutic process.
I see trust, I see connection, I see safety being kindled at a level that the therapeutic process can flow without barriers."
— Ana do Valle, OTR, SEP
WATCH THE WEBINAR: Simplifying the SSP with Susanna Coss
Join Susanna Coss, Specialized Program Consultant, in an exploration of Dr. Porges' Safe and Sound Protocol (SSP) and how professionals can integrate it in their practice. Learn about the science behind the SSP, the training and certification we offer, how to use the MyUnyte platform to manage clients, and much more.
Access more useful resources here.
GET STARTED WITH THE SAFE AND SOUND PROTOCOL
Discover how the Safe and Sound Protocol can create lasting change for your clients.
I'm a therapist, counselor, or healthcare provider/professional.
I'm interested in tools for my practice or clients.
I'm looking for a provider.
I'm seeking support for myself and/or my family.