Provider Criteria
The Unyte-iLs Provider Certification Training is an on-demand and self-paced set of trainings designed to qualify professionals in a broad range of disciplines for use of our programs with their clients. Our provider community includes mental health, neurodevelopmental, rehabilitation, education and other professionals working with stressed or traumatized individuals, or with individuals in need of nervous system integration.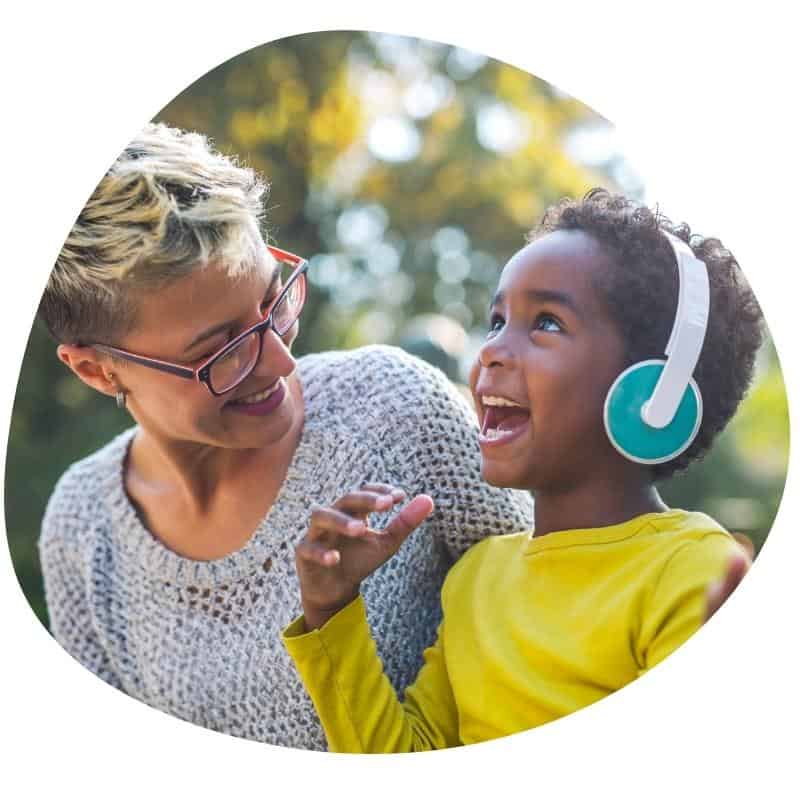 Training Enrollment Criteria
To enroll in a Unyte Certification Training Program and become eligible to use Unyte products, potential providers must hold:
an accredited academic degree from a post-secondary education institution 

a

valid and active license or credential

in one of the following listed professions
List of Recognized Credentials (Click to Open)
Acupuncturist (L.Ac, NCCAOM Board Certified), Licensed




Addiction and Rehabilitation Counselor (LCDC, CRC) Licensed




Art Therapist, Registered, Board Certified (ATR-BC)




Audiologist (AuD), Licensed




Chiropractor (DC), Licensed




Certified Craniosacral Therapist (C-CST)




Developmental and Neuro-Optometric Rehabilitation Optometrist (FCOVD, FAAO), Licensed




Educator, School Counselor (M. Ed), Licensed




Certified Eye Movement Desensitization & Reprocessing Therapist (C-EMDR)




Feldenkrais Practitioner®




Massage Therapist (LMT), Licensed




Mental Health Counselor/Therapist (LMFT, LPC, LMHC), Licensed




Music Therapist, Board Certified (MT-BC, RMT)




Naturopathic Doctor (ND), Licensed




Neuro-Optometric Rehabilitation Developmental Optometrist (FNORA), Licensed




Nurse (NP, RPN, RN, LPN), Licensed




Occupational Therapist (OT/L), Licensed




Certified Occupational Therapy Assistant (COTA/L), Licensed




Physical Therapist (PT), Licensed




Physical Therapy Assistant (PTA), Licensed




Physician (MD, DO), Licensed




Physician Assistant (PA), Licensed




Psychiatrist (MD, DO), Licensed




Psychologist (PsD, PhD, EdD), Licensed




Psychotherapist, Licensed




Recreation Therapist (RT), Licensed




Rolfer® or Structural Integrator




Social Worker (LCSW, LMSW), Registered or Licensed




Somatic Experiencing Practitioner (SEP)




Speech Language Pathologist (SLP), Licensed




Speech Language Pathology Assistant (SLPA), Licensed




Certified Vision Therapist (COVT), Licensed




Certified Yoga Therapist (C-IAYT)

Other
Due to the power and clinical utility of Unyte-iLs tools, it is important that Providers demonstrate the education and skills required to safely deliver to clinical populations.
If you are interested in becoming a Unyte Provider but fall in the "Other" category, you may qualify as an exception. You can learn more about exceptions below.
Exceptions to Primary Enrollment Criteria
Unyte-iLs acknowledges that there may be exceptions to the primary enrollment criteria as stated above. For this reason we have established secondary provider criteria and we encourage potential providers who fall into the "Other" category on our list of approved providers to submit an application for consideration. 
Our process for reviewing applications for exception:
Prevents excluding potential providers who are sufficiently skilled to implement our tools despite not meeting the established primary criteria

Helps to ensure all providers have the proven clinical skills and reasoning to safely administer Unyte-iLs tools within the context of their chosen clinical disciplines

Establishes consistency in our expectation that providers will have demonstrated core clinical competencies and clinical reasoning

Upholds the value of evidence-based practice 

Supports clinical confidence amongst our provider community
Application for Exception is submitted by a potential provider.

The application for consideration to become a Unyte-iLs provider must be submitted in its entirety.

Submitted applications are reviewed by our clinical team and

are approved on a case-by-case basis.

Applicants should expect to hear from one of our team members regarding the decision to approve or decline the application within 5 business days. 

A Unyte team member will reach out to the Applicant if additional information or clarification regarding the application is required. 

All Applicants are encouraged to spend approximately 30-45 minutes completing the application form. The more complete the information, the easier it will be for our team to make an informed decision.

Following approval, professionals will be given access to enroll in the product specific training(s) of their choice.
The following is a list of specific criteria that will be used to evaluate applications to become a Unyte-iLs Provider. 
Criteria that will be considered in approving an application for exception includes:
credentials, years of clinical experience, & presence of a regulatory professional body overseeing the applicant's practice

additional education & training beyond academic degrees specifically in anatomy and physiology, mental health, neuroscience and trauma-informed intervention 

depth of understanding of polyvagal theory 

stated intention for use of Unyte-iLs programs including use in relevant settings and with client populations known to benefit from Unyte-iLs programs.
WE'RE HERE TO HELP!
I'm a Therapist or Healthcare Provider/Professional
Speak to a Consultant about the ideal therapeutic tools and programs for your clients and practice.
I'm Interested in Tools for My Family and am not a Healthcare Provider
Learn about available programs and/or providers for your specific needs.
Unyte-iLs programs are adjunct therapies intended to be integrated within a holistic approach to sensory, physical, cognitive, and/or mental health treatment.
Request a call
We 're sorry we missed you! Our offices are now closed. You can email
[email protected]
or give us a call at 1-866-594-9453 during business hours, Monday to Friday from 9-6 pm ET.
Book a Meeting Now!
Live Chat
Use the Chat icon in the bottom right of your screen to message with a Unyte-iLs consultant.
Please note chat is available Monday-Friday during business hours.
Unyte-iLs programs can be used at home by families and individuals, facilitated by a certified clinician.
Get Started with the Unyte Home Program
Chat Now
Click on the chat icon in the bottom right corner of this window to speak with a Unyte-iLs consultant.
Please note chat is available Monday-Friday during business hours.
Find a Unyte-iLs Provider in Your Area