The Unyte Home Program: Listening Therapy at Home
Experience life better with music and movement programs for children and families.
Life experiences impact how we feel, think and connect with ourselves, others, and the world around us. Unyte Health offers body-based, multisensory programs that support nervous system regulation and brain function, enabling you to respond better to life's challenges. 
Our research-based, non-invasive multisensory programs include music, movement, breathing, meditation, and language exercises designed to support individuals experiencing difficulties with:
Anxiety

Depression

Behavior Regulation

Difficulties with social connection

Attention 

Learning Differences

Memory

Sleep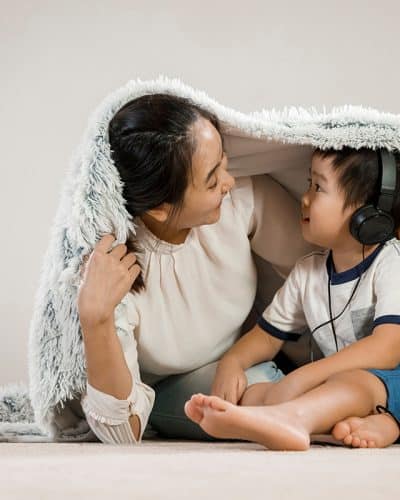 The Unyte Home Program:
Reset, Regulate, and Integrate
The Unyte Home Program combines two leading multisensory programs: The Safe and Sound Protocol (SSP) and the Focus System. Together, these programs help you reset and regulate your nervous system in order to take in information in a new and organized way. 
How It Works
First, you'll start with the Safe and Sound Protocol (SSP), a listening program that helps you prepare for deeper work enabling you to see complex tasks through to completion. Once you've completed the SSP you'll move onto the Focus System, which picks up where the SSP leaves off, helping you improve whole-body movements like climbing and jumping and mental abilities such as decision making and problem-solving. 
Who It's For
The Unyte Home Program has been developed for children aged 14 or under and their families to use at home, with the remote support of a Unyte Health Home Coach. If you are an adult interested in the SSP or Focus System, or looking for support for a child 15 years of age or older, please use the Provider Matching form here.
The Safe and Sound Protocol (SSP) helps with:
Sending cues of safety to your nervous system for improved response to stress
Building the foundation for awareness, embodiment and resilience
Receiving, processing and responding to cues from others
Increasing emotional control while reducing reactivity
The Focus System helps with:
Improving body movement

Sharpening mental abilities such as thinking and memory

Improved learning
"I have seen a complete shift in my son's ability to control his emotions & avoid meltdowns. He is more receptive to re-direction and better grasps the consequences of his actions. He is more focused and less oppositional/argumentative. He is still his quirky self, but it is like this therapy has cleared the cobwebs, calmed and centered him more so that he can be more fully himself, as well as more comfortable and confident in his skin."
– Client's Mother
Support from Start to Finish with a Qualified Home Coach
Supporting your journey through the Unyte Home Program includes pairing you with a dedicated Home Coach. Our Home Coaches work with you to create a tailored program specific to your needs. 
Home Coach support includes:
Access to a qualified and caring expert

A personalized program approach

Program efficiency — coaches help keep you on track

Help with goal setting

Progress tracking and ongoing support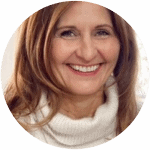 Multisensory programs for use at home 
Using music, movement, breathing, meditation and language exercises, the Unyte Home Program resets and regulates the nervous system, making it easier for you to take in and organize information.
What's Included?
Along with instruction and pairing you with a qualified Home Coach we provide: 
Access to the Safe and Sound Protocol (SSP) listening playlists via mobile app

Focus System listening system, equipment, and exercise playbook

Individual or family coaching (up to 4 users)

Customized journey based on your individual needs

Payment options: monthly or one time payment
The Science Behind the Programs: Polyvagal Theory & Neuroplasticity
There are psychological and physiological reasons for how our body responds to the world around us. Using the principles of Polyvagal Theory and neuroplasticity we can better understand which therapies and programs can change how we experience life.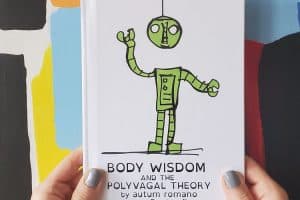 Learn the Science and Beauty of Polyvagal Theory
Included when you purchase the Unyte Home Program
Along with four months of full access to the Unyte Home Program you'll receive a copy of Body Wisdom and the Polyvagal Theory by autum romano. Enjoy this quick, easy read that perfectly explains Polyvagal Theory, the basis for the Safe and Sound Protocol.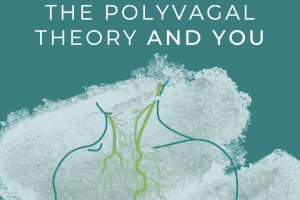 Free Ebook: The Polyvagal Theory & You
Your nervous system is a beautiful gift designed to protect you!
This ebook is a simple and visual explanation of Polyvagal Theory and the nervous system for both children and adults.
Video: Neuroplasticity & Movement
I am planning to visit the Special Ed Director for our school system in the next few weeks and present the data I have kept on my son, Mark, who is just completing the Focus System program. He is off all stimulant medication and doing well in class (first grade). His teacher says he is well behaved and he just completed benchmark testing…his scores were 100, 97, 94 and 80. I think I can safely say that he will never be on another ADHD stimulant medication again! Thank you so much for your therapy…your advice…your training…your time. You are making real differences in peoples' lives. God bless you.

I forgot to mention our son's response when I asked him if he is noticing any differences since starting the Focus System and he reported that the classroom noise doesn't affect him nearly as much. He says he notices it but can now block it out. That is huge for him. The second thing he mentions is that writing is easier and more enjoyable. He told me that he can now see whole sentences in his mind's eye and hold them there, where as before it was one word at a time and sometimes only one letter at a time. Big, big stuff. Thank you again.

7th Grade Boy with ADHD, written by classroom aide. K will do lesson 15 tomorrow of the Sensory Program. You wouldn't believe the changes already! As I mentioned to you before, he is so much faster at telling a story. It used to take him forever to decide what he wanted to say and if he got lost he would have to start all over again. Now he is interactive, can go from one subject to another and is getting better at talking while throwing the beanbags back and forth. He doesn't always have to "stop to think." He can now do word association while throwing or another activity. Four weeks ago, word association was impossible. His parents have noticed the differences. He is much more talkative now. I've heard that he will raise his hand at school and actually give the answer. He is such a neat kid. I told him yesterday that I wish I had his brain, and that he was going to do amazing things with it someday. He beamed!


Find out if the Unyte Home Program is right for you
Please fill out the form below to see if the Unyte Home Program is a fit for your child or client(s) aged 14 or under. If you are seeking support for someone over the age of 15, please use the Find a Provider form instead.
Please note that the Unyte Home Program includes remote sessions facilitated by one of our Home Coaches, who do not offer general counseling or therapy. Further, Unyte Health Inc. is not able to bill insurance.
Interested in finding a local SSP or Focus Provider instead? Fill out our Find a Provider form to connect with a certified provider working in your area.