Listening Therapy: Tools and Techniques for Psychotherapists
Wellbeing starts with the nervous system
Help your clients feel better, think better and connect better.
Does your client's dysregulation prevent you from engaging deeper emotional content?

Do you struggle with the lack of lasting change in your clients? 

Do you wish you had easy access into your client's nervous system?
Help your clients regulate their nervous system for incredible therapeutic results.
Build connection, trust and a safe environment through co-regulation.

Enable a physiological shift to align the mind and body.

Initiate a non-intrusive, bottom-up approach, laying the foundation for other therapies.

Extend your relationship with digital access and facilitation in clinic and remote.

Accelerate the lasting change your clients seek.
We have tried so many other things with minimal help – we just never got to the core of the issue – the SSP got to the core.

Parent

This girl and her family have attempted many different therapeutic interventions over the developmental years and unfortunately were discouraged with the outcomes. The positive results on the SSP have provided this family with encouragement and hope.

Therapists

I want to let you know that I feel that the SSP seems to have rebooted my emotions relative to grieving for my sister. My face feels more expressive, there is more modulation in my voice, and I feel less of a wall between me and the world. Yay!!!!!

Therapist

I was a little skeptical about how well the SSP would work for me. I cannot believe how less reactive I am. I view the world completely differently. I can connect with my family in a deeper way. People around me have noticed the difference.

I suffered a traumatic experience with severe bullying three years ago. I was diagnosed with PTSD and even had to come home to be homeschooled because I kept getting triggered when little incidents that would occur with other students. After I finished the SSP, I was less grumpy all the time. My mother noticed the most difference because I am not arguing with her near as much as I used to. I am much happier now.
Proven to improve brain and body function with lasting change.

We understand how the nervous system and body work together and create a foundation for lasting change. As our brain and body connection becomes more organized, we better process the world around us and become more confident, happy and engaged. 
Polyvagal Theory, or the "science of feeling safe,"helps us better understand our mental, emotional and physiological challenges and gives us a framework for non-invasive ways to work through them.
Safe and Sound Protocol (SSP) is a research-based, clinical application of Polyvagal Theory designed to help the nervous system better receive, process and respond to cues of danger and safety. This helps you learn how to more easily and consistently feel better regulated in the face of life's challenges. SSP facilitation starts with qualified professionals becoming SSP certified.
Safe and Sound Protocol (SSP)
Digital program for in-clinic and at remote access
Create unique journeys for your clients based on their individual needs and experiences.
Manage, track and support your clients easily and seamlessly with a digital platform so you can focus on safety and the relationship.
Warm up the nervous system with a gentle and slow introduction, establish familiarity and a sense of safety.
Build capacity and achieve reduced sensitivity by regulating the central nervous system to help clients approach sessions from a ventral vagal state.
Get Started with SSP in 3 Easy Steps!
Get certified. SSP Training is available online and takes 3-5 hours.
Choose your subscription package. Learn more about subscriptions here.
Integrate SSP into your practice and begin using with clients!
Learn more about the SSP!
Our Program Consultants will be happy to answer your questions and help guide you.
MORE INFO
Take an in depth look at how Unyte-iLs programs have helped people of all ages to manage trauma.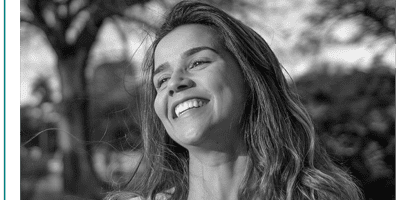 CASE STUDY
Anna's Story: Hypersensitive woman becomes more relaxed, connects with her needs and enjoys social engagement
PODCAST
Kim Barthel & Psycho-Sensory Intervention: Informed and integrated mental health support strategies for the treatment of trauma
Learn more about the SSP!
Our Program Consultants will be happy to answer your questions and help guide you.
I'm a therapist, counselor, or healthcare provider/professional.
I'm interested in tools for my practice or clients.
I'm looking for a provider.
I'm seeking support for myself and/or my family.