THE FOCUS SYSTEM
– For children and adults –
What is the Focus System?
Improving brain and body organization. The Focus System is the core product for improving brain function through the implementation of Unyte-iLs' methodology: brain and body integration through multisensory input.
The Focus System is a clinical-level intervention designed for home use, consisting of therapeutically-treated music combined with fun movement activities, and, when ready, cognitive challenges to further activate brain networks. The flexibility of 60-minute or 30-minute versions of the programs, which target specific goals, make implementation easy in clinics, schools and home.
Discover how the Focus System program influences learning ability for adults, teens and children.
90% of children with Autism Spectrum Disorder or Sensory Processing Disorder saw great improvement in sensory processing and motor coordination by using the Focus System home program, in addition to increased emotional regulation.*
How does it work?
Focus System programs provide simultaneous multisensory input to help develop new and reinforce existing pathways governing organization of the body and brain function.
Therapeutic music is delivered via air and bone conduction headphones, providing auditory input to the brain and sensory input to the body. Movement activities, customizable for all levels, provide additional sensory and motor input for body organization.
Finally, cognitive activities, added later, challenge the brain to process multiple pieces of simultaneous information, which is reflective of demands required of the brain in our day-to-day world.
Learn more about the Focus System
Are you an individual or parent?

Who is it for?
The Focus System is an effective therapy for both children and adults.
In younger people and those recovering from injury, this staged approach develops a foundation that may never have been fully developed or was interrupted due to an event. With appropriate stimulation, the brain's ability to successfully process and retain information leads to better academic outcomes. In addition, there is an increased ability to control impulses, self-regulate behavior and engage appropriately with others.
Teens and adults see improvement in these areas, as well as improvement in reading comprehension, concentration, memory, and performance at work. Most report less stress and anxiety and a happier disposition.
In-clinic or at-home use
With a suggested frequency of three – five times per week, home-based programs often supplement once-a-week clinic visits.
Are you an individual or parent? Learn about the Unyte Home Program!
A complementary therapy
The Focus system can be integrated into a broad variety of practices such as:
Occupational Therapy
Speech Therapy
Physical Therapy
ADHD Coaching
Autism Specialties
Psychology / Counseling
Sports Coaching
LIVE WEBINAR
Focus Forward with Tim Bush, COTA/L
Please join Tim Bush, COTA/L and Senior Programs Consultant at Unyte-iLs, for a demo of the Focus System. Tim will provide an overview of the system, discuss how it can be incorporated into treatment sessions, and answer your questions!
The webinar will be taking place on May 19, 2021 at 12:30 PM MT
Focus System Programs
Focus System Programs are highly customizable with 30 or 60-minute versions and can be tailored to fit your client's individual needs! All Focus Systems include:
10-hour Calming Program 

60-hour Sensory & Motor Program 

40-hour Concentration & Attention Program

40-hour Reading & Auditory Processing Program

Two 24-hour Optimal Performance Programs
Training & Certification
A professional therapeutic or medical background is required to train. Training is required before purchasing the Focus system.
Training programs are online, on-demand and take 3-4 hours to complete
Understand the science behind our programs and the foundation of Polyvagal theory, clinical applications, and use cases
Join the community of 10,000 trained professionals
GET STARTED WITH THE FOCUS SYSTEM
The Science Behind the Focus System
The Focus System is based on the fact that we can change our brain – we can essentially re-wire it through specific and repeated stimulation, a concept known as neuroplasticity. As in building strength and endurance with physical exercise, we are able to build neurological pathways and synaptic activity at any age.
Explore our research data, case studies and webinars on Unyte-iLs programs with learning, attention, reading, auditory processing, autism, head injury and stroke rehab.
Ron Minson, M.D. & Edward Hallowell, M.D.: How Unyte-iLs Works
Dr. Hallowell and Dr. Minson, experts in their fields of ADHD and sound therapy, respectively, discuss how iLs works. They explain how the multi-sensory input of iLs is used to improve functional outcomes.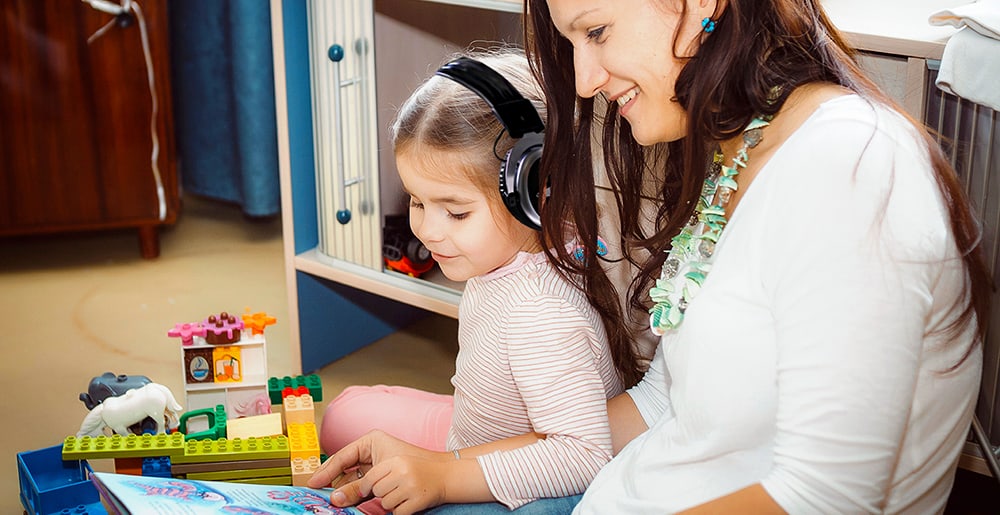 A Pilot Study with STAR and Integrated Listening Systems for Children With Sensory Processing Problems
Participants showed improvement in home and education-related goals. Changes in physiologic arousal were noted in five of seven participants. Standardized scales demonstrated sensitivity to change.
Selected Research Summary
Learn more about the science behind Unyte+iLs. Review research and case studies on Safe and Sound Protocol, Interactive Meditation iom2, Focus System and VoicePro.
WANT TO LEARN MORE ABOUT THE FOCUS SYSTEM?
Our team of experts will help you fully understand the Focus System and decide if it is right for you practice.
LIVE & ON-DEMAND WEBINARS:
FOR FAMILIES AND PROFESSIONALS
Check out our free live and on-demand webinars to learn more about the Focus Home Program.
At STAR Center our therapists use the Focus System for a few key reasons: it can be customized to each individual's needs, the bone conduction delivery is a wonderful vestibular supplement, and the quality of the music is remarkable... We have seen tremendous developmental growth spurts using this program in combination with OT. The Focus System combined with OT seems to accelerate or "jump start" many of the children's developmental changes. It also can have a calming effect on some children which makes it easier for our therapists to work with the child. In general, we see accelerated gains by adding the Focus System to OT. We use it with most of our children in clinic and we often send clients home with a Focus System for continuation of therapy once their intensive short-term program is complete.

author of Sensational Kids, Founder of SPD Foundation