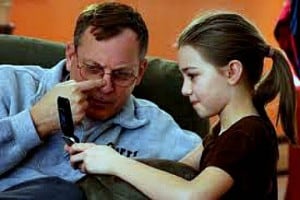 If you have an autism spectrum disorder (ASD) and prefer talking to people online, you are not alone. A new study from Leiden University in the Netherlands finds that people with ASD prefer computer-mediated communication—talking to people via email, instant message, or text.
For the study, the researchers evaluated 113 adults with ASD and 72 adults without ASD. The researchers administered several questionnaires, which asked about internet use, computer-mediated communication preferences, overall well-being, and demographic information. To determine the participants' level of autism-related characteristics, the researchers asked them to complete the Autism Spectrum Quotient (AQ) questionnaire.
People with ASD use computer-mediated communication more than people without ASD. The participants with ASD reported both spending more hours per week online and on computer-mediated communication than those in the control group. The ASD group also reported having made more online acquaintances than the control group, but people with ASD did not, on average, make more online friends than people in the control group. However, people with ASD report that they make more friends or acquaintances through computer-mediated communication that they would not otherwise have met.
Both the ASD group and the control group reported that they found the slower pace of computer-mediated communication an advantage, but for different reasons. For people with ASD, computer-mediated communication gives them time to think about their response. People in the control group found the slower pace more convenient.
The researchers explain that "People with autistic spectrum conditions are relatively satisfied with their online social life; more so than with their social life and their life in general. They still do not reach the level of satisfaction of controls, but the difference is smaller than in the other aspects of life, and on average, they are on the positive end of the scale."
The findings could help in developing social interventions that suit the preferences of adults on the autism spectrum.
This research is available online in the open-access directory arXiv.
Previous news in autism: