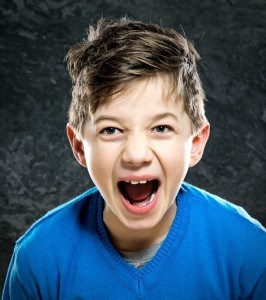 How well you regulate your emotions may be due to biology. A study from Sweden's Karolinska Institutet discovered a brain region associated with emotional regulation. The results reveal that the volume of the region, located in the frontal lobe, was correlated to an individual's self-reported ability to regulate his or her emotions. The study could eventually lead to methods for identifying individuals who require interventions for emotional regulation.
Eighty-seven healthy subjects participated in the study. They completed a clinical questionnaire in which they rated their abilities to control emotions during everyday life. Then, the researchers used magnetic resonance imaging (MRI) to scan the participants' brains.
The researchers discovered a pattern. The participants who reported trouble regulating emotions had decreased volume in the brain's orbitofrontal cortex—a part of the frontal lobe known to play a role in emotional regulation. Emotional regulation and orbitofrontal cortex volume were linked. Participants who struggled most with emotional regulation had the lowest orbitofrontal cortex volume.
The findings may connect struggles with emotional regulation to borderline personality disorder. Other research has demonstrated that individuals with borderline personality disorder also have diminished volume in the orbitofrontal cortex.
"The results support the idea that there is a continuum in our ability to regulate emotions, and if you are at the extreme end of the spectrum, you are likely to have problems with functioning in society and this leads to a psychiatric diagnosis. According to this idea, such disorders should not be seen as categorical … It should rather be seen as an extreme variant in the normal variability of the population," stated first author of the study Predrag Petrovic, associate professor and researcher in the Department of Clinical Neuroscience.
This research is published in the journal Social Cognitive and Affective Neuroscience.
Previous news in emotional regulation: