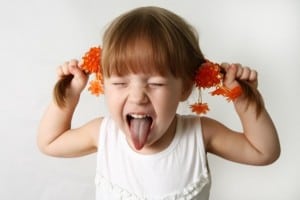 Being able to control impulses—knowing when to act and when to hold back—is a key skill for adults. A new study from the University of Michigan (U-M) Medical School finds that impulsiveness in adulthood is significantly affected by the experience of childhood trauma. The study has implications for understanding the lasting effects of childhood trauma.
Data for the study came from the Heinz C. Prechter Longitudinal Study of Bipolar Disorder, which was based out of the U-M Depression Center. The study began with an investigation into whether individuals with bipolar disorder responded more impulsively and inaccurately to a test than individuals without bipolar disorder did. The test, called "Go/No-Go" measures how well an individual can restrain themselves from responding incorrectly to rapid prompts. Over 320 individuals took the test.
The study revealed that there was no difference in performance between individuals with bipolar disorder and individuals without bipolar disorder. The researchers decided to look for performance differences based on another factor: childhood trauma. Of the study group, 134 individuals had experienced childhood trauma in the form of physical abuse or neglect, emotional abuse or neglect, or sexual abuse.
When the researchers analyzed performance on the Go/No-Go test based on trauma, a new pattern emerged. Individuals with a history of childhood trauma performed significantly worse on the test. The pattern held for individuals with and without bipolar disorder.
"What is interesting about this research is that childhood trauma had an effect on impulse control that was in both groups, meaning that is independent of bipolar illness and more strongly related to adverse childhood experiences. This substantially changes the way we think of how trauma increases the risk for illnesses. There may be brain changes after trauma that act as a risk marker for the development of later illnesses, including bipolar disorder," stated study author David Marshall, Ph.D.
The findings emphasize the importance of continuous treatment for people who have experienced childhood trauma. The study also contributes to the body of evidence about the lasting effects of childhood trauma.
This research is published in the journal Psychiatry Research.
Learn how iLs addresses Traumatic Brain Injury.