Studies show that chronic pain may not always stem from structural or tissue damage, but instead may persist because the nervous system is stuck in physio-psychological states of survival. But what exactly is chronic pain? How does it develop, and how can we find relief?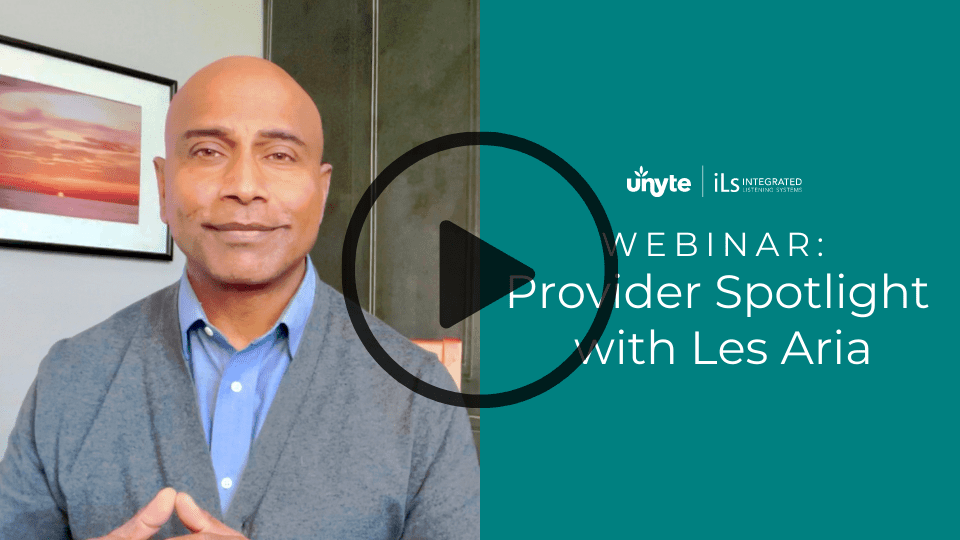 Les Aria, PhD, is a pain psychologist specializing in psychophysiological disorders, chronic pain and medically inexplicable issues. His passion for mind-body interventions fosters a one-of-a-kind approach to helping patients relate differently to their pain and, as a result, move toward pain recovery and wellness.
Recently, Les was the featured guest in our inaugural Provider Spotlight, a webinar series hosted by Unyte to spotlight Safe and Sound Protocol (SSP) providers in our community. In a highly engaging conversation, Les discussed how he has used the SSP to support his clients, highlighting why safety is key to healing chronic pain.
Watch his webinar to hear Les' insights, with clinical examples of working with clients presenting with overlapping conditions, and learn about:
The basics of modern pain science, and the four stages of pain development
How we can look at pain through the lens of Polyvagal Theory, the science of feeling safe
How Les has used the SSP to help hundreds of clients, with examples of its impact
This presentation is a clinical narrative of hope and transformation in healing chronic pain. Click here to learn more about the SSP, the practical application of Dr. Stephen Porges' Polyvagal Theory, and how you can build it into your unique practice to help support your clients.