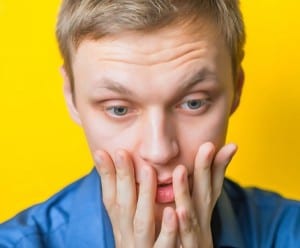 Approximately 50,000 young people with autism spectrum disorders (ASD) will turn 18 this year. How well will they manage the transition into adulthood? While relatively little research has been done to study this group of young people, two new studies that examine their employment prospects and living arrangements were recently published. The results showed that young adults on the spectrum fared worse than their peers with disabilities when it came to finding work outside the home and living independent from their parents.
Data for these studies were gathered from the National Longitudinal Transition Study, a study with a large, nationally representative sample. Participants in the study were selected from high school students in special education classes. They completed surveys while in school and for up to ten years after finishing school. The studies compared the experiences of young adults with ASD and those of young adults with other disabilities like emotional disturbance, speech or language impairments, and learning disabilities. In both studies, the adults on the spectrum had more limited opportunities than the adults with other disabilities.
The first study considered employment outlook. Only 53.4% of the young adults with ASD reported having ever worked for pay outside the home within the eight years since leaving high school, which is considerably less than young adults with other disabilities. Approximately 20% of young adults on the spectrum were working full time in their most recent job. The average pay for the ASD group was $8.10 per hour.
The second study evaluated the participants' living situations. Young adults with ASD were much less likely to move out of their parent's or guardian's homes—nearly 80% had not lived independently within the eight years since leaving high school. They had the highest rates of staying in the parental home when compared to their disabled peers. The research did not link having a paying job and living with one's parents.
"So many of these young people have the potential to work with and participate in their communities. Supporting this potential will benefit everyone—the person with autism, the family, employers, and society," commented Dr. Paul T. Shattuck, an associate professor in the A. J. Drexel Autism Institute and Drexel University of Public Health, who co-authored both studies.
These studies are published in the Journal of the American Academy of Child & Adolescent Psychiatry and in the journal Autism, respectively.