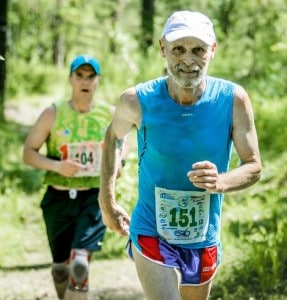 How can adults keep their minds sharp as they age? A study from the University of Kansas (KU) Medical Center reports that exercise plays a key role in maintaining the brain. The KU researchers investigated how much exercise adults needed to get before their brains benefited from it. They found that any amount of exercise improved brain function. Increasing the intensity of the exercise was especially effective for boosting brainpower.
The study was a six-month, randomized controlled trial of adults aged 65 years and older who had no signs of cognitive decline. The participants were divided into four groups based on exercise level: no exercise, 75 minutes of exercise per week, 120 minutes of exercise per week (the recommended amount), or 225 minutes of exercise per week.
All the participants who exercised received cognitive benefits. Those who exercised more benefited more, especially in visual-spatial processing—the ability to perceive where objects are and their relative distances. The participants who exercised also demonstrated an increased ability to focus and pay attention.
Adults looking to improve brain function through exercise should focus on the intensity of their activity, rather than duration. "For more improved brain function, the results suggest that it's not enough just to exercise more. You have to do it in a way that bumps up your overall fitness level," explained lead study author Eric Vidoni, PT, Ph.D., associate professor of neurology at KU Medical Center.
This research is published in the journal PLOS One.
Previous news in