We'd like to introduce you to three therapists whose work we admire and who teach what they've learned around the world. A common thread weaves among the three of them: passion. Each has a passion that drives them to continually observe, document, learn and share what they know. Not only are their clients fortunate, we are all privileged to have such wise teachers in our midst. While each shares expertise in treating trauma, they are increasingly in demand to share their wisdom with others.
Please meet them!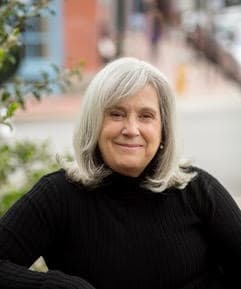 Deb Dana, LCSW  
Clinician. International teacher. Author.
Deb has a deep interest in understanding the science and psychology of lasting change and in working in collaboration with researchers to better understand how neuroscience can inform treatment.  Her interest in Polyvagal Theory and the influence of the autonomic nervous system is reflected in her published work.
While her upcoming workshops in Maine and Massachusetts are full through the end of summer 2019, there is still time to join her Minnesota workshop, "The Rhythm of Regulation: Building a Polyvagal Foundation for Your Clinical Practice," starting August 2019. With upcoming workshops between now and then, from North Carolina to Ireland and France, you will see why Deb is in such demand.
http://www.rhythmofregulation.com
Kimberly Barthel, Occupational Therapist and Trauma Specialist
International teacher. Clinician. Author.
Kim's passion is bridging disciplines and opening minds. She wants people to talk to one another. To listen to one another. Through her thirst for neurobiology, she is gifted at helping us understand how the brain works and teaching us how to be present for one another. This is fully captured in her moving book, Conversations with a Rattlesnake, recounting her therapeutic presence with famous hockey player Theo Fleury.
Her specialties in attachment, trauma, addiction, sensory processing, movement and learning keep her on a dizzying schedule from her home base in Canada to the United States, Asia and Australia. Her broad integration of specialties allows her to adapt her teaching to any audience, as you will see by her upcoming schedule.
Ana do Valle, Occupational Therapist and Somatic Experiencing Practitioner
Clinician. International Teacher.
Creator of "The Mosaic of Healing", a trauma-informed approach combined with the SSP protocol, Ana's passion is helping her clients restore the wisdom of the body by kindling its natural resilience. By incorporating her diverse knowledge and experience she enables the client to release the body imprint of trauma. Her intervention supports self-regulation and promotes healing through connection and relationships.
Ana is known for holding a safe place for her clients' transformation, often incorporating demo cases in her workshops. She has trained and consulted regarding the Safe and Sound Protocol in the United States, Europe, Australia, Thailand, and New Zealand.