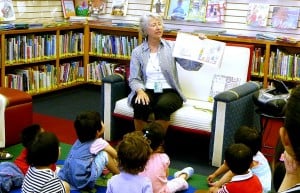 Autism spectrum disorder (ASD) and attention deficit hyperactivity disorder (ADHD) often co-occur. In fact, as many as 44% of people with ASD may also meet the diagnostic criteria for ADHD. Research from VU University Amsterdam in the Netherlands and Karolinska Institute in Stockholm, Sweden finds that there is a genetic link between autism and ADHD. The researchers also revealed that certain symptoms bridge the two disorders: repetitive patterns of behavior and inattention.
The researchers used questionnaires to determine the level of ASD and ADHD symptoms in 17,770 Swedish adult twins. The twins were participating in the Swedish Twin Study of Adults: Genes and Environment. Because the study participants were all twins, the researchers were also able to examine how genetic and environmental factors impact the link between ASD and ADHD.
Restricted and repetitive behavior in ASD and inattention and hyperactivity in ADHD are the most strongly associated symptoms between the two disorders. The researchers explain that this makes sense because restrictive behaviors can interfere with the ability to switch attention between tasks. Social and communication deficits in ASD were also linked to inattention and hyperactivity in ADHD, but not as strongly as repetitive behavior was.
They researchers also found that genetic factors account for the connection between ASD and ADHD more than environmental factors. The genetic link between the disorders was strongest between repetitive and restrictive behaviors in ASD and inattention and hyperactivity in ADHD. The genetic association was present in both men and women.
The findings corroborate previous work by the researchers that found a connection between the two disorders stemming from difficulties in task-switching. The researchers report that these findings may help researchers identify the underlying genetic causes of the disorders. The findings may impact the treatment of the two disorders, since treating repetitive behaviors could improve attention symptoms as well.
This research is published in the journal Translational Psychiatry.
Previous news in autism and ADHD: