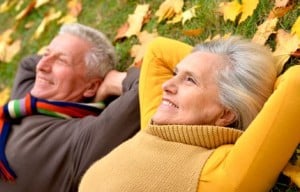 Can't sleep? Try spending some time or at a park or the beach. A new study from the University of Illinois finds that older adults (age 65 and over) report better sleep quality when they have access to natural amenities like parks, beaches, or ocean views. Because better sleep alleviates a number of mental and physical health problems, the findings could lead to better health in older adults.
Data for the study came from the Center for Disease Control and Prevention's (CDC) Behavioral Risk Factor Surveillance System. The dataset included survey responses from a representative sample 225,171 American adults. The researchers used this data to evaluate the relationship between insufficient sleep and access to green spaces. They also correlated data from a United States Department of Agriculture (USDA) index that scores an area's natural amenities.
Respondents reporting the highest levels of insufficient sleep were the least likely to have access to green space or natural amenities compared to those reporting lower levels of insufficient sleep. The relationship between green space and sleep quality was stronger for men than for women, but both men and women over age 65 benefited from access to nature.
The results may be explained by the fact that people who live near green areas are more likely to engage in physical activity, which is associated with improved sleep patterns. The findings also emphasize the need for nature conservation.
"Our results provide an incentive for nursing homes and communities with many retired residents to design buildings with more lighting, create nature trails and dedicated garden spaces, and provide safe outdoor areas that encourage outdoor activity for men and women," stated Diana Grigsby-Toussaint, University of Illinois professor of kinesiology and community health.
This research is published in the journal Preventative Medicine.
Previous news in sleep: