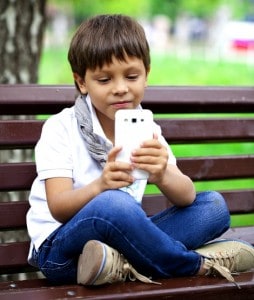 The Centers for Disease Control and Prevention report that diagnoses of autism spectrum disorders (ASD) in teens aged 14 to 17 have more than doubled in the last five years. However, few strategies have emerged to support teens with ASD in acquiring the social skills they need to succeed. Joshua Plavnick, assistant professor of special education at Michigan State University, noted this dearth of programs and decided to develop a solution. He found that group video instruction was effective in helping teens with ASD acquire social skills.
Building on previous research showing that people with ASD are more likely to pay attention when the teaching incorporates innovative technology, Plavnick devised a system of video instruction. His research team recruited participants: students with ASD aged 13 to 17. The researchers equipped the students with laptops or iPads. The students participated in group video instruction on social behaviors. In one session, for example, the instructor showed four students a video of people working together to clean up a mess. After the video, the students had the chance to practice the same skills.
The result was a rapid increase in the level of complex behaviors from the teens after each instance of video instruction. Furthermore, the students sustained the social behaviors even as the video instruction tapered off. Additionally, the students' parents completed anonymous surveys in which they reported high levels of satisfaction with their children's resultant behavior. One parent reported that their child had begun initiating games with family members, which the teen had never done before.
"Video-based instruction is important, given the often limited resources in schools that also face increasing numbers of students being diagnosed with ASD," stated Plavnick. This study suggests that video-based instruction may be an effective, practical way to work with teens with ASD in order to provide the social instruction to which many do not currently have access.
This research is published in the journal Exceptional Children.
Previous news in autism:
Children on the spectrum focus just below right eye when looking at faces
Movement-based technique for diagnosing autism