About the Provider
Name: Debbie Mole
Discipline/Credentials: Mental health provider
Modalities: Safe and Sound Protocol (SSP), cognitive behavioral therapy (CBT), acceptance and commitment therapy (ACT), trauma and psychotherapy
---
Client Background
Name: Darcy (pseudonym)
Age and Gender: 39-year-old man
Program Delivered: Safe and Sound Protocol (SSP) (SSP Core, Hour 1; SSP Balance, Hour 1; SSP Connect, Hour 5)
Darcy presented with a traumatized and dysregulated nervous system. While he lived alone with his dog and two cats, he was constantly hypervigilant and in fight-or-flight, always staying ready for the attack. He typically used to fight to stay safe, which resulted in his being volatile, reactive and violent at times, leading to poor decision-making. He was hyperactive, slept poorly, was unable to focus and concentrate, felt explosive anger and suicidal, and was drinking heavily. He struggled to talk about the trauma that tended to cause distress and more anger.
His goals with provider Debbie Mole were to regulate, slow down, and stop and think before responding.
---
Implementation of the SSP
Debbie started Darcy out on his SSP delivery face-to-face before switching to remote, averaging 30 minutes per session. Together, they plotted Darcy's presentation on the autonomic ladder to help him feel the difference between the three states (ventral vagal, sympathetic and dorsal vagal). Debbie also provided psychoeducation, trauma counseling, and acceptance and commitment therapy (ACT), in addition to some co-listening and co-regulating that were needed early on.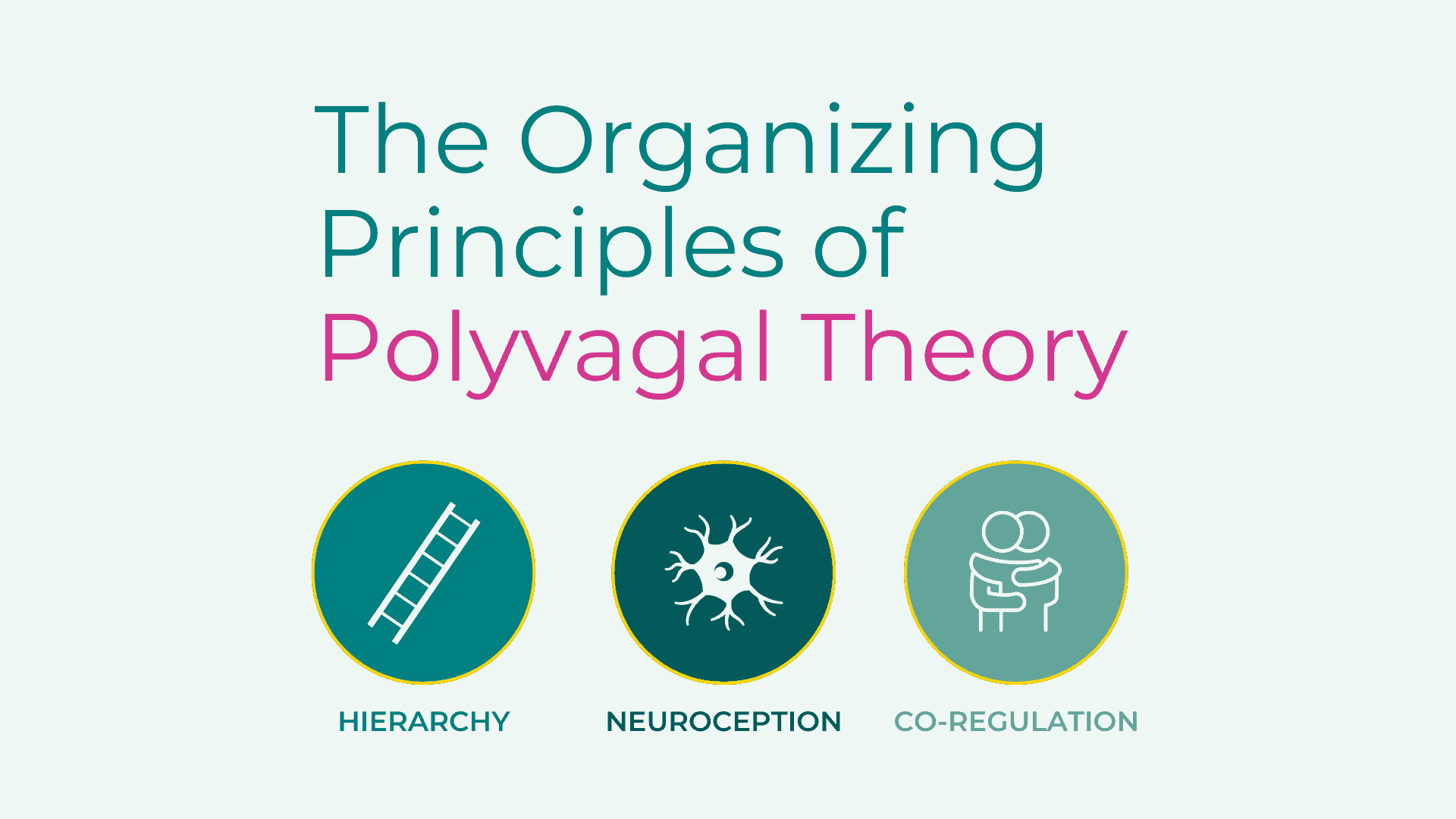 Free download: The Organizing Principles of Polyvagal Theory
Share with your colleagues and clients! The science of safety explained visually in an infographic format. Click below to download this resource.
Response
"So much has changed, more than [from] therapy alone," Debbie shared. "My client experienced a sense of calm and control soon into the SSP. One of the biggest shifts was his fear of threat. He came to the conclusion that this [fight-or-flight] response was no longer needed, as the threat he was under had passed. He became more aware when he was out, and when coming out of ventral vagal and feeling under threat, he was able to recognize and self-regulate so he could reconnect and feel safe again."
Darcy also noticed a gap in his reactions: he was able to stop, think and process the consequences of his actions. His concentration improved, as did his sleep, and he became aware that he did not need to drink alcohol so much.
This has now led to him seeking a training course that will allow him to become a peer worker in mental health.
Discussion
"My reaction was one of joy, knowing the difference these changes will make for my client and his life," Debbie said. "His support team has noted a calmer presence [although] his partner does not like the change as the volatility drew her to him [and] she is struggling with this. Client outcomes like this motivate and inspire me — this is after 35 years of mental health work."
Debbie also added that Darcy was committed to the intervention and emphasized the importance of the relationship between provider and client.
"My client was ready. We had been working together on trauma and his response to it," she said. "My client started to practice some good self-care, better sleep, diet, exercise and self-respect. He wanted to change and put a lot of time into his recovery. I have learned that clients so need a good baseline to work from and having an understanding of their trauma, its impact, and how they can alter the outcome is essential. My client was a risk and this may deter some clinicians from using the SSP, but trusting the process, yourself and the relationship you have with your client is essential."