Connect with Us About Our Nervous System Regulating Tools
We'd love to discuss how our therapeutic tools and programs have created meaningful shifts in the autonomic nervous system and have been shown to accelerate and enhance outcomes.
Choose a convenient time for a call

Connect with us directly via email.

Call us directly
1-866-594-9453
Monday–Friday
9 a.m.–6 p.m. ET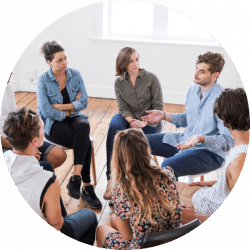 Part of a larger treatment center or healthcare organization?
We have a team that specializes in ensuring the unique needs of larger-scale implementations are met and are mindful of the unique mentorship, measurement, and support requirements to ensure success.