You want your child to succeed, but inattention, anxiety, sensory sensitivities, slow processing speeds, low comprehension or poor self-esteem are getting in the way. Something is missing, and despite your best efforts, you're not seeing the progress you want.
The iLs Home Program integrates sound and movement to create a foundation for learning, attention, processing and behavior so you can reach the goal line at home with the supervision of an iLs coach or your current therapist.
We have years of research and experience using our music and movement therapy to organize the brain and body, leading to improved brain function, greater confidence, and an engaged and successful life.
How iLs Works

Music, Multisensory Input & Movement
Brain & Body Organization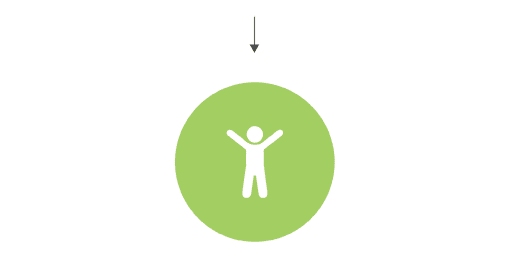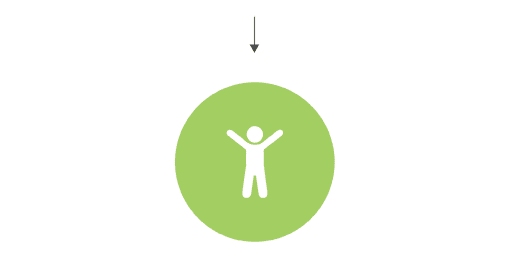 We can change our brain – we can essentially rewire it through specific and repeated stimulation, a concept known as neuroplasticity. As in building strength and endurance with physical exercise, we are able to build neurological pathways and synaptic activity at any age.
By improving brain function we can achieve our goals and realize our full potential.
My daughter is 2 weeks from completing the Focus System. It has been nothing short of miraculous for us. ADHD runs on BOTH sides of my families. She also has visual and auditory processing issues but only moderate. Her reading scores increased an entire grade level in just a few months. She is calmer too…It's been a miracle for us! She loves the sessions and her therapist. They make it fun.

The Focus System never advertises itself as a magic cure for ADHD and SPD, and it's not. Instead, the program is designed to be used continuously over several weeks, gradually helping clients improve focus, attention span, and self-control. I like that it's part of an overall lifestyle change – one that we've really benefited from making.

We are doing great and enjoying the program. My son has experienced some pretty big growth since starting, a big one has been with his fear around water. At the beginning of the season he was terrified of being in water, even with a life jacket, and would cling to me. Very quickly his confidence increased and he was comfortable swimming around with his life jacket. As of last week he was so confident he wanted to swim without his life jacket and was able to. We are 34 sessions in.
To ensure you have a successful experience, instruction and supervision are included in the price of the program.
We provide you with:
a state-of-the-art portable sound system
a personal iLs Coach, who will tailor and guide you through the program
a Playbook (exercise guide), balance, and visual equipment
A typical program takes
3 months*
and costs
less than $8 / day
*based on a 4-hour weekly listening frequency.
THE BENEFIT
iLs has a global effect on the brain and central nervous system. As a result, it is successfully integrated into a wide variety of programs addressing the following needs.
For Learning and Attention
Reading fluency and comprehension
Sensory and auditory processing
Language skills: speech, processing, and articulation
For Autism / Sensory Challenges
Social skills
Emotional regulation
Sensory processing
Fine and gross motor skills
Social and emotional difficulties
Auditory sensitivities
Stressors that impact social engagement
Anxiety and trauma related challenges
Focus and sustained concentration
Cognitive and motor multi-tasking, coordination
Emotional balance and confidence
Sensory and cognitive processing
WE INTEGRATE MUSIC, MOVEMENT, BALANCE AND LANGUAGE EXERCISES TO IMPROVE BRAIN FUNCTION.
A PILOT STUDY OF INTEGRATED LISTENING SYSTEMS FOR CHILDREN WITH SENSORY PROCESSING PROBLEMS
Sarah A. Schoen, PhD, OTR, Lucy J. Miller, PhD, OTR, and Jillian Sullivan, PhD
Journal of Occupational Therapy: Schools and Early Intervention, 8: 1-21 2015
Summary: Important and clinically meaningful gains were achieved by all participants in both home and educationally-related goals. Individualized goal achievement was supported by gains in standardized measures of behavior and adaptive functioning. Changes in physiological arousal (measured by EDA – electrodermal activity) suggest the iLs program is impacting underlying regulation mechanisms that may be contributing to the observed behavioral changes.
ILS HOME PROGRAM AUTISM STUDY
Theresa May Benson, PhD, OTR/L
Summary: Results found significant gains across multiple subjective and objective outcome measures in the following areas: social skills, emotional regulation, number and severity of autistic behaviors, and overall functional adaptive behavior skills.
SCHOOL PILOT STUDY
Denver Area Schools
Summary: Teachers reported "significant improvement" in 19 of the 20 children in one or more of the following areas: cognitive functioning, reading, independent task completion and behavior. "Significant improvement" is defined as either achieving substantially higher scores on post-program testing, being transitioned from special education to general education or overcoming a substantial attentional/behavioral deficit based on teacher observation.