One SSP, Three Pathways, Multiple Playlists
The Safe and Sound Protocol (SSP) includes three pathways with unique characteristics and applications: SSP Connect, Core, and Balance.
These programs allow for a customized experience through the SSP, guided by the client's needs, presentation, and desired outcomes.
SSP Providers work collaboratively with clients to create a listening plan that may include one or more of the SSP Pathways. The three pathways offer flexibility on the journey to better nervous system regulation.
Each SSP Pathways contains several music playlists spanning classical, familiar easy-listening and upbeat popular songs, as well as Children's songs including Disney® favorites. Learn more about the Pathways and Playlists below.
SSP Connect
SSP Connect is full spectrum music, without any filtration or modification. Essentially, SSP Connect contains music that is no different from what you might hear on the radio. It can be used as an introduction to the listening experience, to create familiarity and expectancy in the nervous system.
Many providers start clients with SSP Connect to assess their sensitivity to listening and to enhance overall readiness for SSP Core.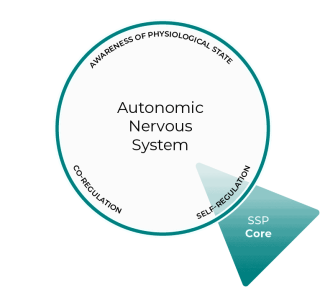 SSP Core
SSP Core is a progressively, dynamically filtered music program. It is the strongest and potentially most therapeutic. It can be used with all types of clients to help reduce sound sensitivities and improve auditory processing, behavioral state regulation, and social engagement behaviors.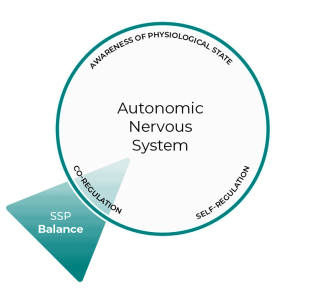 SSP Balance
SSP Balance has lighter filtration than SSP Core, and does not progress dynamically. Many providers give clients access to SSP Balance following completion of SSP Core to continue or extend the benefits. Some clients report using SSP Balance as a 'state shifter' to help them return to a calm state. Think of SSP Balance as a 'home exercise program' for the nervous system.
THE SAFE AND SOUND PROTOCOL (SSP) PLAYLISTS

Each SSP Pathway contains several music playlists. This variety helps support client engagement and participation in the listening process, especially for clients who repeat the SSP or use SSP Balance on an ongoing basis. While there are recommended uses for each playlist, it is primarily the client's preference that guides which playlist is listened to. The filtration in each playlist is exactly the same, within the corresponding pathway. Some clients choose to listen to one or more playlists, while others listen to the same playlist throughout the SSP experience.
The Safe and Sound Protocol playlists include:
Vocal, Original Playlist
Vocal, Wonder Playlist
Classical Calm Playlist
Classical Flow Playlist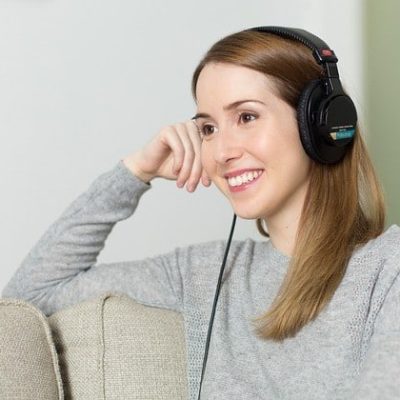 ON-DEMAND WEBINAR: Simplifying the SSP
Explore the Safe and Sound Protocol for healthcare professionals. Learn about the science behind the SSP, training and certification, and how to integrate SSP programs into your practice.
SSP Testimonial: Ana do Valle, OTR, SEP
Ana do Valle is a sensory-based occupational therapist who combines the SSP with Somatic Experiencing in her trauma therapy with children and their families, as well as adults.
I'm a therapist, counselor, or healthcare provider/professional.
I'm interested in tools for my practice or clients.
I'm looking for a provider.
I'm seeking support for myself and/or my family.