Practice this four-minute guided meditation to help recognize sensations in the body.
Extended Version
Based on your client's capacity, a 10-minute extended version of this meditation is also available, with additional time to focus on extended exhalation and sensory experiences.
Meet Your Meditation Guide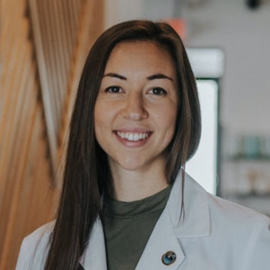 Today's guided meditation is led by Rebecca Knowles, OTD, OTR/L, RYT, from the Unyte team.
Rebecca is a clinician, researcher, and educator specializing in sensory processing and mental health. She has worked in diverse settings as an occupational therapist, including schools, hospitals, outpatient clinics, and substance use treatment centers. Rebecca is also Unyte's Director of Research and Education, in addition to being a Registered Yoga Teacher.