On-demand webinar
In this Clinical Conversations webinar, Unyte Health hosted the expert panel of occupational therapists who developed the Safe and Sound Protocol (SSP) and Occupational Therapy/Sensory Integrative Processing (OT/SIP) Combined Delivery Guidelines.
Follow the link below to learn more about how the SSP can be used by OT practitioners and to view an excerpt of the combined delivery guidelines.
Integrating OT/SIP with the SSP →
This webinar will be beneficial for:
Occupational therapists (OTs) with certification in Ayres Sensory Integration®
OTs who are not certified but use sensory-based interventions
OTs looking to advance clinical reasoning around regulation and sensory processing
Professionals working with clients who have sensory needs
The combined delivery guidelines that were discussed in this webinar will help inform and guide an approach to SSP delivery that's suited for clients with sensory integrative processing (SIP) differences.
Hosted by Kelly Beins, a seasoned OT with over 30 years of clinical experience, including 18 years with certification in Ayres Sensory Integration®, and Unyte's Clinical Solutions Manager, guides this conversation with the following expert speakers:
Tracy Murnan Stackhouse, MA, OTR
Kelsey Forbringer, MSOT, OTR/L
Catherine Cavaliere, PhD, OTR/L
Jamie Chaves OTD, OTR/L
OT/SIP is a term that represents an inclusive framework for all sensory-based work within occupational therapy. Combined delivery of sensory-based occupational therapy interventions and the SSP can help clients build a relational platform for development and a regulatory foundation for future occupations.
Designed to offer neural exercise essential for growth, development and recovery, the SSP helps to expand the window of tolerance, reshaping the systems of co-regulation and arousal. The SSP works in tandem with OT/SIP to enhance and strengthen modulation and discrimination for the purpose of regulation and social engagement.
Please fill out the form below to access this webinar:
You will learn:
Unique outcomes and benefits of using the SSP within the occupational therapy process
Practical suggestions for working with families and supporting regulatory capacity and readiness within families
Real-life examples of joint delivery and clinical reasoning from the lived experiences of practice experts
Tracy Murnan Stackhouse, MA, OTR
Tracy Murnan Stackhouse, MA, OTR, a leading pediatric occupational therapist, co-founded Developmental FX (DFX) in Denver. She earned her OT degree from Colorado State University in 1985 and a Master's in Developmental Psychology/Developmental Cognitive Neuroscience from the University of Denver in 2003.
Tracy collaborates with the National Fragile X Foundation and advises the CDC, and is certified in SIPT, NDT, DIR Floortime, IPNB, and MSC. Tracy is dedicated to neurodiversity and engaged belonging as a vision for all. Her expertise includes authoring book chapters and papers on sensory integration, neurodevelopmental disorders, Polyvagal Theory, autism, FXS, and trauma.
She is a sought-after educator, leading courses on these topics with a focus on multidisciplinary models and clinical reasoning. Tracy co-developed the SpIRiT and S.T.E.P.S.I. Tools, which are shared through the Spirited Conversations Podcast as well as through DFX's training platform, Learning Journeys.
Kelly Beins, BA, BHSc, OTR, and Unyte's Clinical Solutions Manager
Kelly Beins is a seasoned Occupational Therapist with over 30 years of clinical experience, including 18 years with certification in sensory integration. Kelly believes in evidence-informed interventions and is passionate about combining sensory integration and mental health. Kelly is now clinical practice manager for Unyte and works of the enterprise team, supporting large organizations and teams of therapist to integrate Unyte programs. Kelly helps to establish clinical use guidelines, supports internal training, provider engagement & insights, as well as product development.
Outside of her role at Unyte, Kelly has grown a global mentorship program to make best-practices more accessible for other sensory OT's in private practice. Kelly specializes in Sensory Integrative Processing and applications of Polyvagal Theory in OT, she is an international speaker, has published two children's books and was named, Autism Parenting Magazine's "Top OT" for two consecutive years. While almost an empty nester, Kelly is a sensory parent herself, which has led to many insightful and unexpected learnings along her professional and personal path.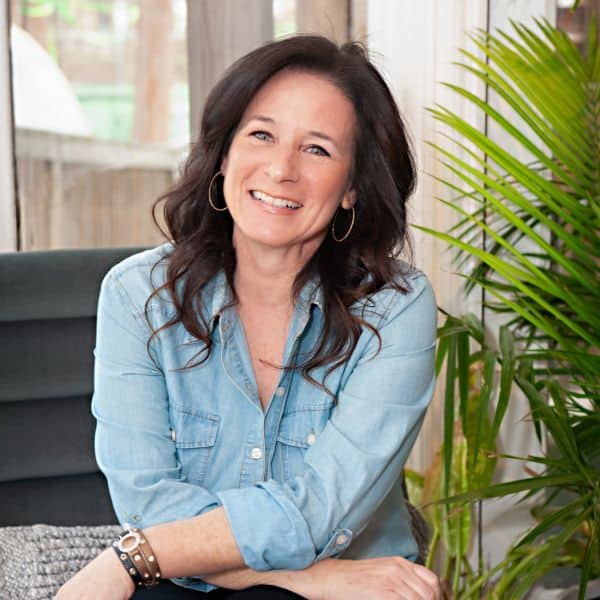 Catherine Cavaliere, PhD, OTR/L
Dr. Catherine Cavaliere integrates polyvagal, sensory, and trauma-informed methodologies into her clinical practice and educational endeavors. With a professional background spanning more than two decades, she works with children, adolescents, and adults—navigating sensory processing and regulation differences, such as Autism, ADHD, and various forms of neurodiversity.
Catherine's engagement with Polyvagal Theory dates back to the early 2000s, and she has delved into the examination of vagal tone's role in physiological responsiveness to sensory experiences in both autistic and neurotypical children, a focal point of her dissertation. Prior to the release of the SSP, Catherine used various sound-based interventions including the Focus System, with her clients with great success and began using the SSP at its inception in 2017.
Catherine is a contributor to the SSP Training and holds an endorsement as a Unyte Health Mentor. Catherine extends her expertise as a clinical research consultant for Unyte, offering guidance to fellow clinicians embarking on research initiatives utilizing the SSP. Moreover, her collaboration with Unyte involves the formulation of clinical guidelines on utilizing the SSP with infants and toddlers, amplifying its reach and efficacy across developmental stages.
Dr. Cavaliere is an Associate Professor and Research Coordinator in the Graduate Occupational Therapy Program at Dominican University New York. In this role, she has pioneered a polyvagal and trauma informed program to support underserved and under-resourced students, who are at risk of failure. Her scholarship includes presenting her research findings at many state and national level conferences, several publications in peer reviewed journals, and co-authoring a book chapter on promoting mental health in children and youth. Further, she shares insights on diverse subjects involving sensory integration and processing, polyvagal theory and trauma responsive practices at both academic and clinical conference platforms nationwide.
Kelsey Forbringer, MSOT, OTR/L
Kelsey graduated from Illinois Wesleyan University with a BA in Psychology before receiving her Master of Science in Occupational Therapy from Washington University in St. Louis. Kelsey began her career in Chicago working with pediatric clients in the home and outpatient clinic settings.
In Denver, she worked in an early childhood program before landing her dream role at Developmental FX. Kelsey is passionate about learning and increasing her capacity to support clients to the best of her ability. In addition to her knowledge of various treatment approaches, Kelsey has completed advanced training in The SpIRiT and The STEPPSI, Dr. Stuart Shanker's Self-Reg curriculum, Unyte's Safe and Sound Protocol, and DIR®/Floortime™.
Kelsey serves as the DFX Learning Journeys program coordinator and feels fortunate to combine her love of OT and education while creating learning opportunities that elevate therapeutic practice. Kelsey lives in St. Louis with her husband and sweet, busy toddler.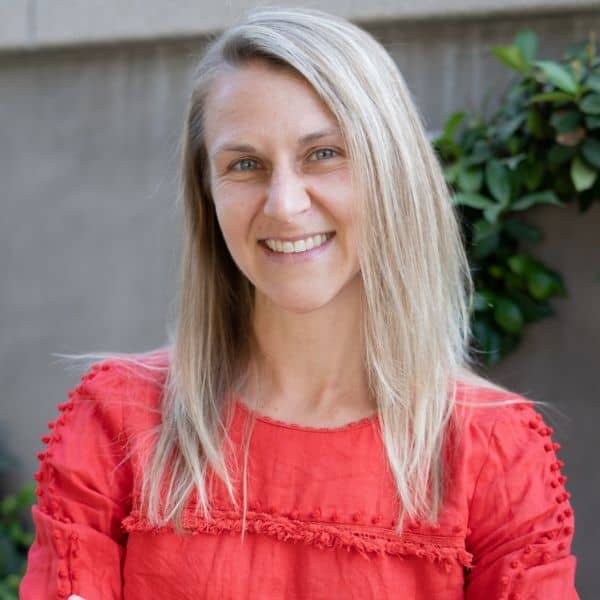 Jamie Chaves, OTD, OTR/L
A native of Illinois, Jamie attended undergraduate at Bradley University with degrees in Health Science and Psychology. She earned her Doctorate in Occupational Therapy (OTD) at Washington University in St. Louis School of Medicine.
Much of her twelve year career as an occupational therapist has been rooted in sensory integration theory and practice. Learning is truly one of her passions, and she understands that collaborating with an integrated team is the key to holistic care — she offers one of many important pieces to the puzzle.
In 2020 and 2021 she co-authored The Why Behind Classroom Behaviors and Creating Sensory Smart Classrooms, respectively, in order to support and equip educators who have students with various learning needs. As a stay-at-home mom of three kids five and under, you can often find her at the LA Zoo, KidSpace, or any playground around Pasadena, CA. Running is what she does to regulate and reflect — it's in her bones.