Our capacity to experience felt safety is impacted by our earliest relationships and the relational frameworks that they produce. When integrated within EMDR treatment, the Safe and Sound Protocol (SSP) has the potential to help clients of all ages in the process of repatterning dysregulated nervous system states manifesting from unresolved developmental trauma. 
In this webinar, Unyte Health's Clinical Advisory Board member Jillian Hosey will join leading EMDR trainer and SSP Provider, Ana Gómez, to address how the SSP fits within an EMDR framework, the adaptive information processing system model (AIP) and other theoretical paradigms such as attachment theory.
In this on-demand session, Jillian and Ana will discuss the cultivation of safety in the therapeutic relationship with children affected by attachment wounding. We'll explore how integrating the SSP supports EMDR clinicians and caregivers who are working with children on their journey to restoring synchronicity and coherence.
Join us as we discuss the following questions:
How can the SSP be incorporated into the eight phases of EMDR treatment when working with attachment wounds?
What does cultivating safety look like within a therapeutic relationship and how can the caregiver be involved as an active therapeutic partner?
Through an EMDR lens, in what ways can we consider client attachment history and what strategies can be used in the preparation phase? How can the SSP support that process?
Fill out the form below to watch this webinar:
Jill Hosey, SSP Provider, MSW RSW, LICSW
Jillian Hosey, MSW RSW, is a Trauma Therapist, and Clinical Consultant in a collaborative private practice in Toronto, Canada, providing integrative therapy across the lifespan with a focus on the treatment of complex trauma, attachment trauma, and dissociative disorders. In addition, Jillian is a facilitator with the AGATE Institute (Ana Gomez Attachment Trauma Education Institute), Faculty with the ISSTD's Professional training Program (PTP) and EMDR Therapy Training program, and was named a Fellow of the ISSTD in 2022. In addition to EMDR Therapy, Jillian is trained in Psychodynamic approaches, Sensorimotor Psychotherapy (Level 1), Deep Brain Reorienting, Havening Techniques, advanced Clinical Hypnosis through ASCH, Ego State Therapy, and also incorporates NeurOptimal Neurofeedback, Alpha Stim, and the Safe and Sound Protocol (SSP) into her practice. She has written and presented on integrating the SSP into EMDR Therapy at the Child and Adolescent Complex Trauma Conference 2019.
Ana M. Gómez, SSP Provider, MC, LPC
Ana M Gómez, MC, LPC is the founder and director of the AGATE Institute in Phoenix, AZ. She is a psychotherapist, author, and an international speaker on the use of EMDR therapy with children and adolescents with complex and developmental trauma as well as generational wounds and dissociation. She has led workshops and keynote presentations around the world to thousands of clinicians. Ana is a fellow of the International Society for the Study of Trauma and Dissociation (ISSTD). Ana is the author of EMDR Therapy and Adjunct Approaches with Children: Complex Trauma, Attachment and Dissociation and several book chapters and articles on the use of EMDR therapy with children and adolescents. In addition, she is the author of multiple children's books and therapeutic tools. Ana has developed numerous intensive training programs and protocols that include the EMDR-Sandtray Protocol and The Systemic, EMDR- Attachment Informed Program to Heal Intergenerational Trauma & Repair the Parent-Child Attachment Bond. Ana was the recipient of the 2011 "Distinguished Service Award" from the Arizona Play Therapy Association and the 2012 Sierra Tucson "Hope Award."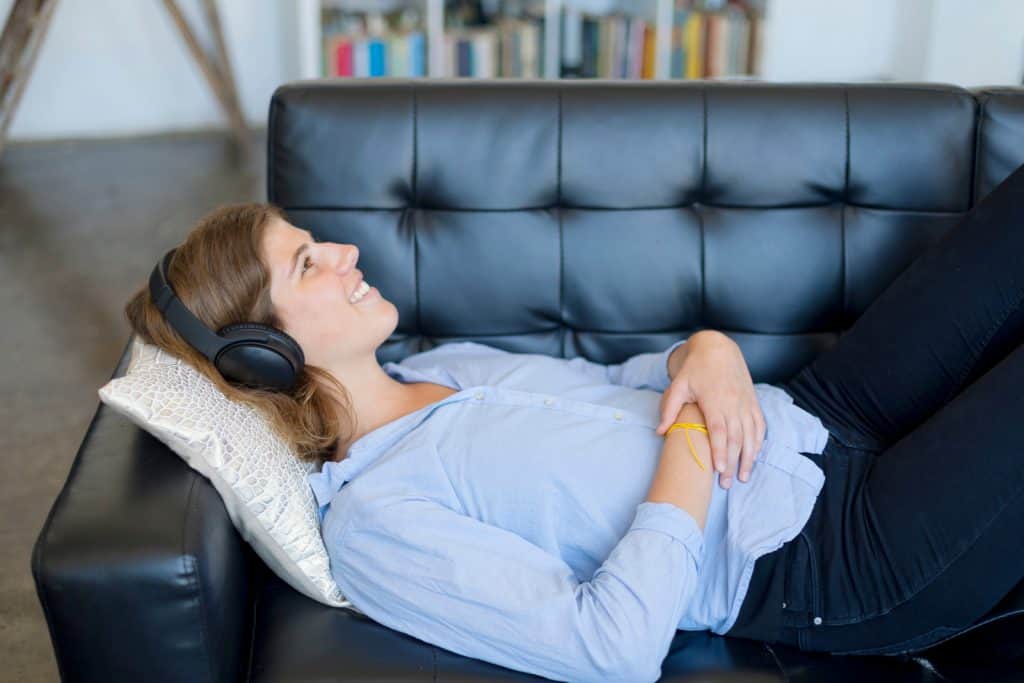 Discover the Safe and Sound Protocol
Developed by Dr. Stephen Porges, the SSP is a listening therapy designed to unlock your client's ability to think, feel, and connect better through nervous system regulation.
The SSP isn't simply five hours of music; it's a comprehensive approach to healing. This unique listening therapy is a journey that brings together client, therapist, and the SSP to create a safe space for brain and body integration and healing to achieve impactful, long-lasting results.