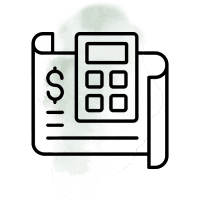 Explore the financial benefits of an SSP subscription. Try our calculator.
Digital SSP facilitation enables you to help more clients, easily and seamlessly in-clinic and remote. Extend your relationship with your clients and reinvigorate your practice.
The calculator may not appear immediately – please be patient while it loads!
We have tried so many other things with minimal help – we just never got to the core of the issue – the SSP got to the core.

Parent

This girl and her family have attempted many different therapeutic interventions over the developmental years and unfortunately were discouraged with the outcomes. The positive results on the SSP have provided this family with encouragement and hope.

Therapists

I want to let you know that I feel that the SSP seems to have rebooted my emotions relative to grieving for my sister. My face feels more expressive, there is more modulation in my voice, and I feel less of a wall between me and the world. Yay!!!!!

Therapist

I was a little skeptical about how well the SSP would work for me. I cannot believe how less reactive I am. I view the world completely differently. I can connect with my family in a deeper way. People around me have noticed the difference.

I suffered a traumatic experience with severe bullying three years ago. I was diagnosed with PTSD and even had to come home to be homeschooled because I kept getting triggered when little incidents that would occur with other students. After I finished the SSP, I was less grumpy all the time. My mother noticed the most difference because I am not arguing with her near as much as I used to. I am much happier now.

I have had characteristics of complex PTSD, as well as developmental issues due to isolation from 10 weeks to one year of age. As a teenager I once had the opportunity to swim in the ocean at Jones Beach near New York City. The tide was going out, and quickly I was a long way from land. I paddled frantically to keep my head above the rough water. Suddenly a hand placed itself under my belly and lifted me over the swell that I hadn't been able to reach and cross on my own. The lifeguard had seen me in danger and carried me to safety. I had the same experience of being saved by someone I didn't even know in June, 2019, when I put on special headphones and listened to a five-hour music program called the Safe and Sound Protocol (SSP) developed by Stephen Porges. I had never consciously felt the continuous panic that I'd lived with since infancy--but I noticed it as soon as I finished the SSP because suddenly it was gone. I didn't have to overeat. I could exercise rather than holding my body as still as possible. For the first time in nearly three decades I felt like a survivor looking back at long journey, not a victim without any way to escape. BENEFITS:

My thoracic diaphragm and the joint in the middle of my breastbone relaxed completely for the first time since my suffocation accident. Since then it has been easier to breathe, and the tension in those two areas has not returned.

I was able to adhere to the diet to bring my cholesterol down in a way that I couldn't before because the diet previously triggered a sense of danger, and now it doesn't.

I stopped feeling like I was an unknowable type of person and would always be alone. I went to a piano recital given by an acquaintance and he and everyone greeted me warmly.

Suddenly I could work continuously without becoming panicked every hour and needing to eat to calm myself.

I was able to cook for myself and exercise, activities that previously make me feel nervous and unsafe.

My concept of myself shifted from victim to survivor.

Safe, sound, and simple. The level of ease and simplicity that comes with SSP digital delivery contributes to keeping the experience within reach of the nervous system's capacity to safely engage.

LCSW, Clinician, Consultant, Lecturer

I have been using the new digital SSP version and am delighted to be able to offer it to clients needing support without any delay in shipping and without concerns of contamination regarding equipment. I can select whether my clients have access to the children's playlist, adult playlist, or both. A few weeks ago I had a client that was struggling...I was able to send the email invite and she began using SSP with my support in the safety of her home the very next day. What a gift to have a digital tool, especially during this time of great need.

Author, Massage Therapist, SSP Provider, Reiki Master

The digital version of SSP delivery is easy to navigate. I just select a playlist and session on my digital device and just pick up from where we left off if I have to pause with a client. My patients mostly have speech-language-auditory processing disorders including autism, learning disability, stuttering, emotional reactivity, anxiety, attention, speech in noise issues, endurance, and developmental delays. It seems most helpful for those with emotional reactivity to auditory input, and anxiety. Some see overt improvement with speech in noise issues, and anxiety.

Audiologist, Speech-Language Pathologist

With the digital version of SSP I now have near instantaneous delivery of the SSP to my clients who are all in different locations and countries. No shipping. No broken / unreturned headphones. No waiting and hoping the SSP makes it to the client prior the scheduled Day 1 session. It's a game changer. I can focus on being there for them and supporting them more easily and faster.

Facilitator
I'm a therapist, counselor, or healthcare provider/professional.
I'm interested in tools for my practice or clients.
I'm looking for a provider.
I'm seeking support for myself and/or my family.

LEARN MORE ABOUT THE SAFE & SOUND PROTOCOL