Mood and Motivation: Tools for Therapists
Mood and motivation are hard to tease apart. Like the chicken and egg, it's hard to know which came first. Low mood and poor motivation are perplexing for all family members. Unmotivated students seem not to care about grades, missing assignments or what others think of them. It can be difficult to find consequences, positive or negative, that produce the desired outcome. It seems that nothing will ever improve. The unmotivated adult with low mood doesn't receive any pleasure or joy from work, from interactions with family members and friends, or from new activities and opportunities.
While a low mood may affect motivation, it also affects the response and spirit of people within that person's influence. Imagine the change for the entire family as the unmotivated person "wakes up" and wants to participate in life again!
How Unyte Programs help Mood and Motivation
Safe and Sound Protocol (SSP)
A balanced physiological state elevates mood, supports social engagement, and makes available the energy to participate in self-fulfilling, pleasurable activities. The SSP is a five-day program that uses specially modulated music to stimulate the vagus nerve and balance physiological state.
Focus System
One of the first things people say when starting their listening with the Focus system is, "I have more energy; my mood is so much brighter." Low energy virtually guarantees a depressed mood and low motivation for even the little pleasures of life. The high frequencies of the filtered music have a remarkable alerting and energizing effect on the listener's mental state and consciousness.
Focus System movement activities, combined with the listening, bring more energy and joy into all parts of one's being. The result? Improved attention, elevated mood and mental flexibility.

Music, Multisensory Input & Movement
Brain & Body Organization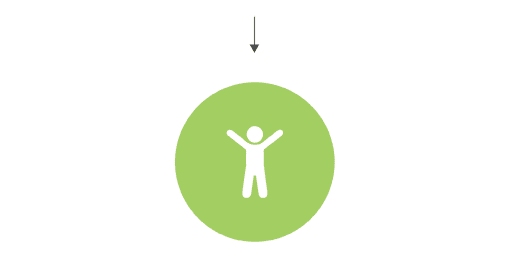 Mood Disorder
"She began to acknowledge her behaviors and be able to talk about the triggers. She gradually was able to accept strategies for preventing or recovering from emotional upset, such as receiving deep hugs or joint compressions from her mother."
"Every therapist we've seen — they have all told us to be looking at residential treatment facilities… I no longer worry for him. My worries for him are much more in line with what every parent worries about for their child."
– Kimberly McRae, Mother
Our son has completed the Focus System program and has been attending the after school/summer sessions. We have seen a lot of changes and progress in our son as a result of these combined programs. His nonverbal skills have improved and his verbal fluency continues to increase by leaps and bounds. He is learning to trust others which is shown by his willingness to take cues from others when he is uncertain about things. He enjoys accomplishing tasks with a partner and he also watches what other people/kids do and thereby incorporates more detail and challenges into the tasks he is doing.

This specific system has helped my teen feel more confident in addressing and improving his own challenges.  If the Focus system had no other benefit, that one reason would be worth using the system entirely!