Thanks for joining us at this year's STAR Sensory Symposium!
Our mission is to guide every person to train their nervous systems to be more aware, regulated and resilient so they can feel safe, happy and healthy and more effectively respond to life's challenges. Unyte-iLs programs are developed using a bottom-up approach and are non-invasive solutions designed to reset the nervous system and support regulation.
Our programs include music and targeted movement exercises that nourish the nervous system to enable meaningful and lasting changes. These programs are a natural integration in OT practices across clinics and remote environments.
Accelerate outcomes in-clinic and remote
Customized approach for client objectives
Stimulate co-regulation
Improve dysregulation
Enhance sensory integration
Maximize brain & body function
SSP Testimonial:

Ana do Valle, OTR, SEP
Ana do Valle is a sensory-based occupational therapist who combines the SSP with Somatic Experiencing in her trauma therapy with children and their families, as well as adults.
FEEL BETTER
Respond effectively to life's challenges
"Respond vs. react", replacing emotionally-charged reactivity with controlled responsiveness and resilience

THINK BETTER
Access higher learning and cognition
Learn and retain important facts and concepts that enable greater confidence and societal contribution
CONNECT BETTER
Build positive social relationships
Develop relationships and truly connect with others
Programs for Occupational Therapy
By improving brain function we can achieve our goals and realize our full potential. Unyte-iLs programs provide support to professionals and their clients everyday.
The Safe and Sound Protocol (SSP)
The SSP is a non-invasive application of Polyvagal Theory, based on decades of research and developed by Dr. Stephen Porges, Unyte's Chief Scientific Advisor.
The SSP pathways are designed to help the nervous system to better receive, process and respond to the cues and signals from the world around us. The SSP program, which is facilitated by qualified and certified professionals, employs a practical bottom-up approach to help people regulate their nervous system more consistently and independently.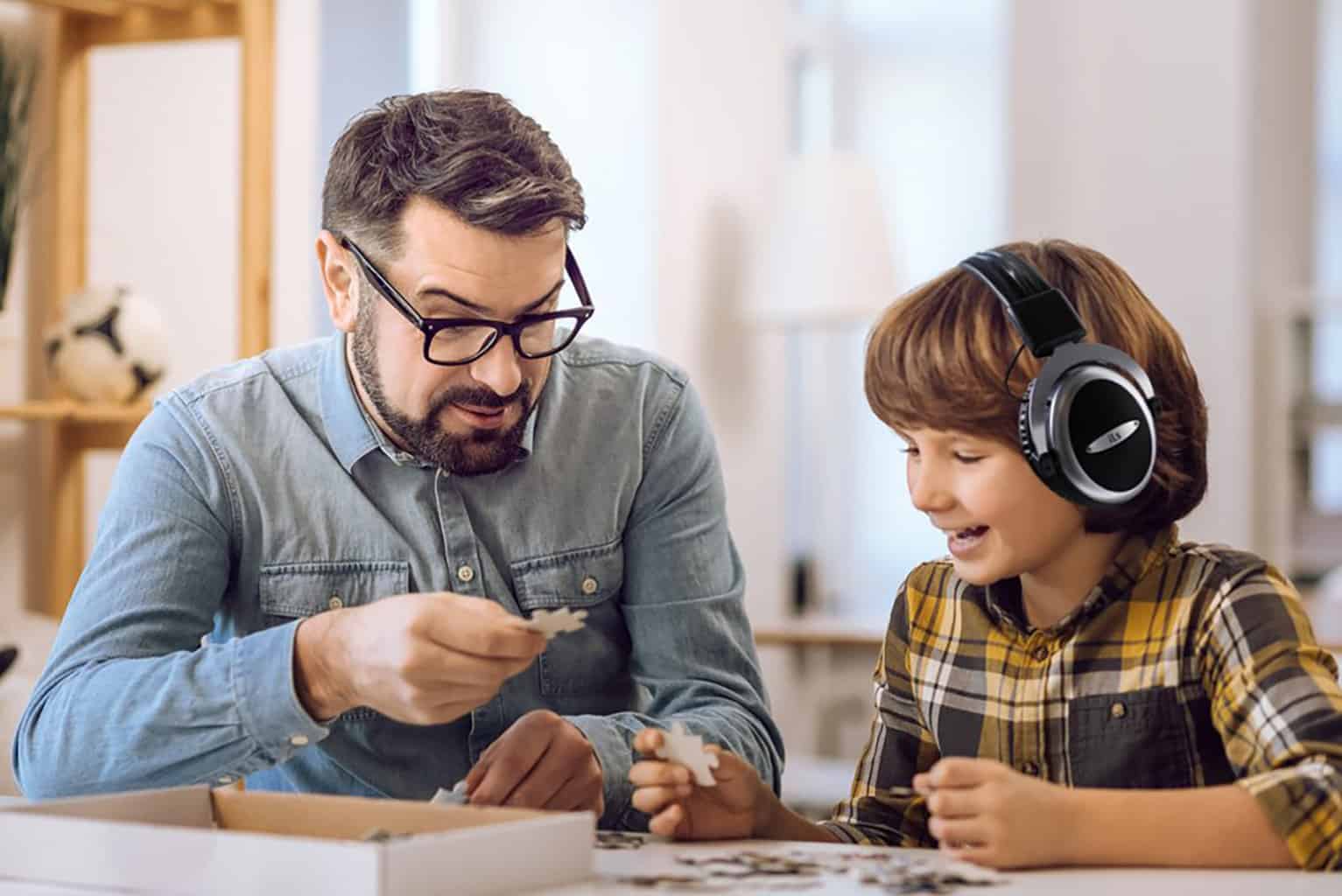 The Focus System
The Focus System improves brain function through brain and body integration through multisensory input.
The program is a clinical-level intervention consisting of therapeutically treated music combined with fun movement activities, and, when ready, cognitive challenges to further activate brain networks.
The flexibility of 60-minute or 30-minute versions of the programs, which target specific goals, make implementation easy in clinics, schools and home.
ON-DEMAND WEBINAR: Programs for Occupational Therapy
Join our in-house OT, Tim Bush, and home coach Kelly Beins as they talk about Unyte-iLs programs that support Occupational Therapists. Hear about in-clinic success stories and how to integrate programs into your practice.
E-BOOK: Why Effective Processing & Regulation Are the Essential Foundation for Health
Take a fresh look at the way our brains connect with our bodies and the insights we can take from this connection to improve our health and well-being.
Interested in learning more about our products?
Our consultants can help you find the right programs for you and your clients.
I'm a Therapist or Healthcare Provider/Professional
Speak to a Consultant about the ideal therapeutic tools and programs for your clients and practice.
I'm Interested in Tools for My Family and am not a Healthcare Provider
Learn about available programs and/or providers for your specific needs.
Unyte-iLs programs are adjunct therapies intended to be integrated within a holistic approach to sensory, physical, cognitive, and/or mental health treatment.
Request a call
We 're sorry we missed you! Our offices are now closed. You can email
[email protected]
or give us a call at 1-866-594-9453 during business hours, Monday to Friday from 9-6 pm ET.
Book a Meeting Now!
Live Chat
Use the Chat icon in the bottom right of your screen to message with a Unyte-iLs consultant.
Please note chat is available Monday-Friday during business hours.
Unyte-iLs programs can be used at home by families and individuals, facilitated by a certified clinician.
Get Started with the Unyte Home Program
Chat Now
Click on the chat icon in the bottom right corner of this window to speak with a Unyte-iLs consultant.
Please note chat is available Monday-Friday during business hours.
Find a Unyte-iLs Provider in Your Area
At STAR Center our therapists use the Focus System for a few key reasons: it can be customized to each individual's needs, the bone conduction delivery is a wonderful vestibular supplement, and the quality of the music is remarkable... We have seen tremendous developmental growth spurts using this program in combination with OT. The Focus System combined with OT seems to accelerate or "jump start" many of the children's developmental changes. It also can have a calming effect on some children which makes it easier for our therapists to work with the child. In general, we see accelerated gains by adding the Focus System to OT. We use it with most of our children in clinic and we often send clients home with a Focus System for continuation of therapy once their intensive short-term program is complete.

author of Sensational Kids, Founder of SPD Foundation