We all want to reach our full potential, but trauma, stress, anxiety, and poor self-esteem can get in the way.
iLs uses specially-treated music based on decades of Dr. Stephen Porges' research to help users better interpret speech and the emotional meaning of language. After completion of specific programs, clients report being better able to focus in school, therapy, and everyday life and experience a calmed emotional and physiological state.
Emotional and physiological state are critical to how we approach the task at hand. So when we have better state control, not only can we be more socially engaged, we are more open to therapy. Better state regulation improves therapeutic outcomes.
The goal is not a quick fix; it's lasting change.
Mention the code

TENOFF

to receive 10% off your order!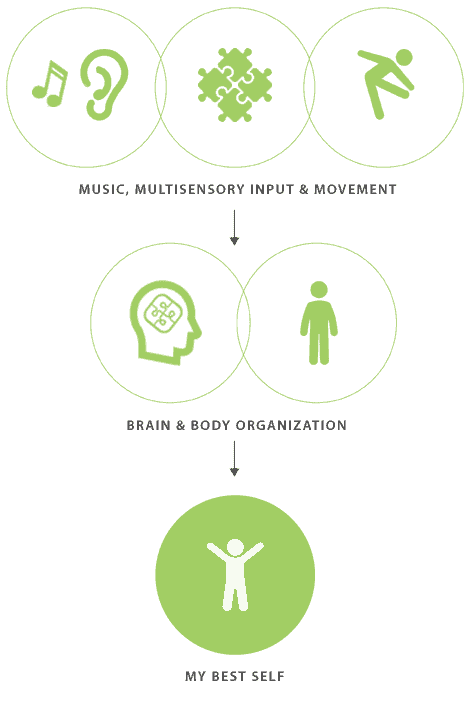 iLs is based on the fact that we can change our brain – we can essentially re-wire it through specific and repeated stimulation, a concept known as neuroplasticity. As in building strength and endurance with physical exercise, we are able to build neurological pathways and synaptic activity at any age.
We transform lives of children and adults every day.
We have tried so many other things with minimal help – we just never got to the core of the issue – the SSP got to the core.

Parent

This girl and her family have attempted many different therapeutic interventions over the developmental years and unfortunately were discouraged with the outcomes. The positive results on the SSP have provided this family with encouragement and hope.

Therapists

I suffered a traumatic experience with severe bullying three years ago. I was diagnosed with PTSD and even had to come home to be homeschooled because I kept getting triggered when little incidents that would occur with other students. After I finished the SSP, I was less grumpy all the time. My mother noticed the most difference because I am not arguing with her near as much as I used to. I am much happier now.
Mention the code

TENOFF

to receive 10% off your order!
"Every therapist we've seen — they have all told us to be looking at residential treatment facilities… I no longer worry for him. My worries for him are much more in line with what every parent worries about for their child."
– Kimberly McRae, Mother
"I've spent a lifetime running away from my mind… or avoiding my mind, and to have that gift of quietness, to have that gift of enjoying my mind,… to be present with my mind… is truly amazing."
– Ewan
ILS DREAMPAD HEART RATE VARIABILITY (HRV) STUDY
Kelly L. Olson, Ph.D., Director, Clinical Research and Development, SleepImage
Summary: This study measures the effect of the Dreampad on relaxation using heart rate variability (HRV); HRV is widely considered the most authoritative reference for the Parasympathetic Nervous System, which governs our relaxation response.
THE LISTENING PROJECT: TUNING INTO CHANGE
Stephen W. Porges, PhD, University of North Carolina, Chapel Hill
Summary: A research project funded by the Australian Childhood Foundation (ACF) will be conducted in Australian facilities of the ACF to evaluate the effectiveness of the Safe & Sound Protocol (SSP) in children with a trauma history.
MEASURING THE EFFECT OF THE ILS DREAMPAD WITH TEN VETERANS DIAGNOSED WITH POST-TRAUMATIC STRESS DISORDER (PTSD)
Jan C. Nelson, OTR, MA
Summary: "Subjects did not see outcomes in the area of pain reduction; however, significant results were seen with falling asleep, staying asleep and reducing nightmares and symptoms associated with PTSD."